Visiting the Northside Plastic Surgery Center is always a pleasure. Beautiful facility, competent and compassionate professionals. I highly recommend. - K. D.
What is Kybella?
Kybella is an FDA approved medication used to destroy fat cells in the neck, commonly referred to as a double chin.
Is it nonsurgical?
It is a nonsurgical treatment performed in the office without any anesthesia and takes less than 10 minutes to perform. No pain medicine is required after the treatment and individuals can drive themselves home immediately afterwards. Our Atlanta Kybella procedure is a nonsurgical alternative to neck liposuction.
Who's a candidate?
The best candidates are individuals with excess neck fat without excess neck skin. Kybella only destroys fat cells, it doesn't improve sagging skin that sometimes accompanies a double chin, nor does it tighten loose skin.
If you have loose skin, you can still use Kybella; however, a tightening procedure, such as Ultherapy, may be needed to prevent the loose skin from sagging after the fat has dissolved.
Kybella
in Atlanta Before and After Gallery
See All
Can I see a simulated
result before treatment?
The Vectra XT 3D simulation technology at Northside Plastic Surgery can show you your potential Kybella result before having the treatment performed. It can be usually performed at your consultation.
How many treatments
are required?
Kybella is an injectable treatment and requires anywhere from 2 to 4 sessions, 4 weeks apart for the best results. The entire treatment usually takes 3 months. On average, 2 vials are required per treatment.
What are the side effects?
In addition to destroying fat cells, Kybella can rarely also affect nerves, glands, and muscle. Kybella should only be injected by a professional who understands the specific anatomy of the neck to avoid injury to other nearby structures. Dr. Majmundar performs these procedures himself.
Kybella is an injectable treatment but we inject it with one of the smallest needles on the market so bruising is rare. Kybella does create some inflammation and swelling after the treatment.
This is a good thing as the body needs to be able to absorb the fat cells destroyed by each treatment. Swelling usually lasts 3 days. The more fat you have, the more swelling you can have, but, again, this is a good thing as we want our bodies to absorb the destroyed fat cells.
The more fat that's destroyed per treatment, the quicker you will achieve the desired result. Allergic reactions are unusual as the medication, deoxycholic acid, is a natural occurring substance made by your liver to remove natural dietary fat.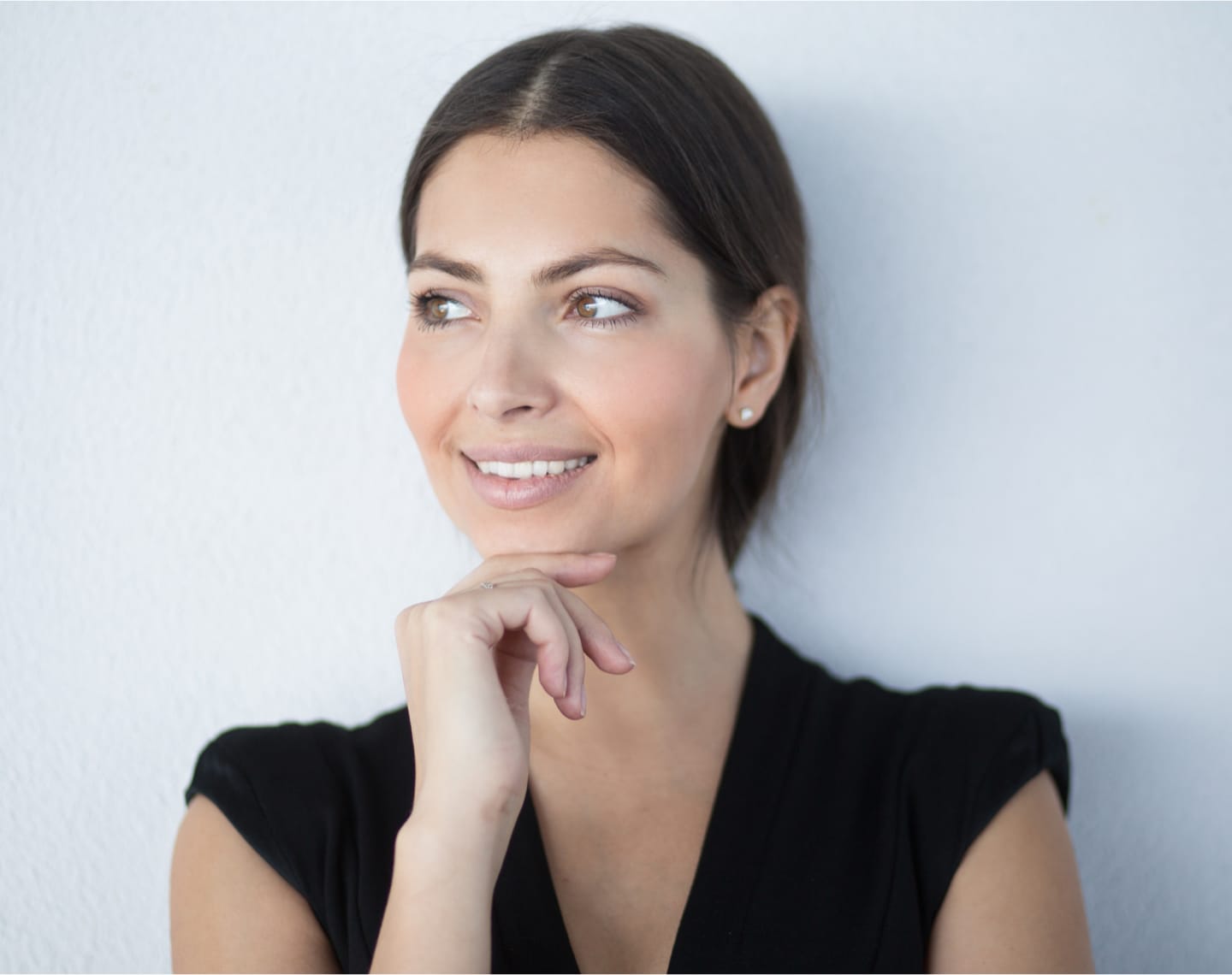 What will my
recovery be like?
While you may see some of the side effects described above, there is no recovery from Kybella in the typical sense. You will be able to leave the office immediately and return to your normally scheduled activities, and you will not be limited in any way by your treatment. It really is that simple.
What is the
cost of Kybella?
Costs for Kybella will vary, based on how many injections you receive, and on whether you undergo any skin tightening treatments such as Ultherapy at the same time, for instance. The doctor will calculate your individual fees in detail during your consultation and give you the most accurate quote possible. We will also help you to apply for financing from a variety of trusted healthcare lenders.
---
Why choose Northside Plastic
Surgery near Atlanta and

Alpharetta for Kybella treatment?

The Greater Atlanta Plastic Surgery Center, our state-of-the-art luxury onsite facility is a fully accredited, cutting edge medical center boasting over 4000 square feet of space, two world class operating rooms and a tranquil, soothing reception area. Our board certified surgeons, nurses and anesthesiologists have over a century of combined experience and performs some of the best results in Kybella Alpharetta, Atlanta, Sandy Springs and their surrounding areas have to offer. They are dedicated to making your stay one of convenience, comfort, discretion and personalized attention.

Overseeing every procedure is Dr. Majmundar, who has been named "top doctor" by Atlanta Magazine, Castle Connolly, and the US News and World Report. The Atlantan, Best Self and Northside Woman all called him a "top beauty expert", and Jezebel referred to him as a "best BOTOX and filler injector". Dr. Majmundar is a member of the American Association of Facial Plastic and Reconstructive Surgery as well as the American Board of Facial Plastic Surgery. He a top contributor to RealSelf.