Have you started to notice little vertical lines appearing between your eyebrows?
These unsightly wrinkles, which are referred to as glabellar lines or "frown lines," are usually caused by years of our facial muscles contracting when we squint or frown. Unfortunately, significant glabellar lines not only make our faces look older, but they can also make us look like we're constantly unhappy or scowling. If you're interested in a long-lasting treatment to eliminate your moderate to severe frown lines, you may want to try Daxxify.
---
What is Daxxify?
Daxxify is an injectable cosmetic treatment used to significantly reduce the appearance of glabellar lines and smooth the skin between the eyebrows.
Radiesse is effective in treating the following areas:
Cheeks
Mid and lower face
Nasolabial folds
Corners of the mouth
Temples
Chin
Jowls
Jawline
Hands
How Does Daxxify Work?
Daxxify uses the active ingredient botulinum toxin type A, which is the same active ingredient used in wrinkle treatments like Botox and Dysport. When Daxxify is injected into the skin, it prevents the facial muscles from communicating with the nerves, which stops the muscles from contracting. This smooths the skin and softens the appearance of frown lines.
What separates Daxxify from other frown line treatments is its use of peptides. Rather than using human or animal byproducts as a stabilizer, Daxxify uses novel peptides. This results in a better interaction between the active ingredient and the body, which causes the effects to last significantly longer than other similar treatments.
Benefits of Daxxify
Daxxify offers significant benefits to anyone looking to be rid of their glabellar lines:
Significantly reduces the appearance of moderate to severe frown lines
Prevents future frown lines from forming
Creates firmer, more youthful-looking skin
Minimally invasive treatment
Long-lasting results
Increased self-confidence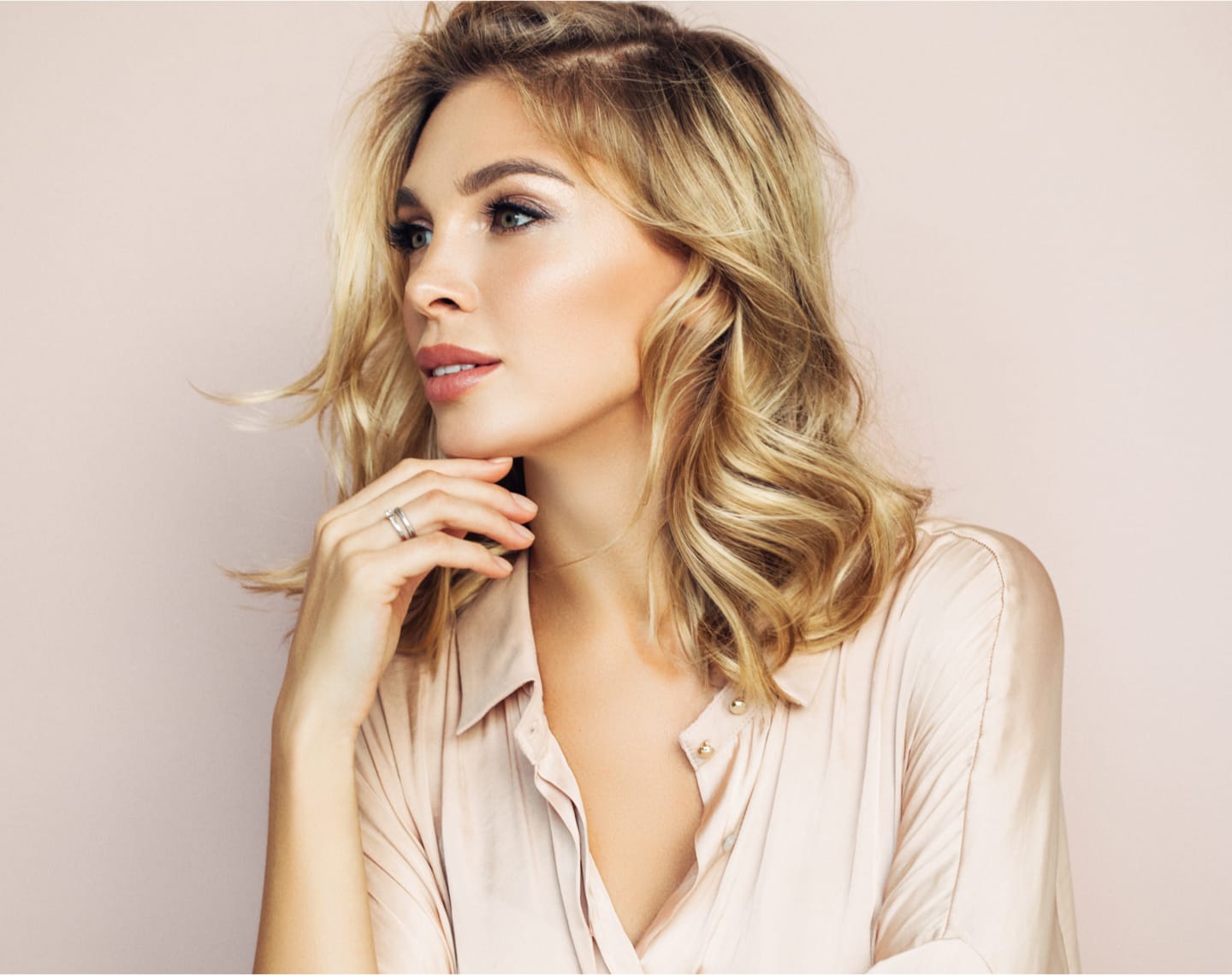 What Should I Expect During the Procedure?
The first step toward undergoing Daxxify treatment will be to have a quick consultation with one of our expert medical providers. They'll discuss the treatment with you and evaluate your aesthetic goals to help you decide if Daxxify is right for you. They'll also ask about your medical history, current health, allergies, and any medications you're taking to ensure that you're a good candidate.
Your Daxxify treatment will be a quick and simple outpatient procedure performed right at our facility. First, you'll have a topical anesthetic applied to your skin between the eyebrows. Next, your injector professional will inject Daxxify into your skin using a very fine needle. In total, the procedure should only take around 15 to 30 minutes to complete. You should be able to return home as soon as the treatment session is finished.
How Long Is the Recovery Time?
Typically, there is virtually no recovery downtime required after Daxxify treatment, and you should be able to resume your normal routine right away. However, you will be given instructions to ensure that your skin heals properly. For example, you'll need to refrain from rubbing or scratching the injection sites for a couple of days, and you should avoid strenuous exercise for approximately 48 hours.
Am I a Candidate for Daxxify?
Adults dealing with moderate to severe glabellar lines could be good candidates for Daxxify. To be an ideal candidate for the treatment, you should:
Be in good physical health
Have the desire to reduce the appearance of moderate to severe glabellar lines
Have realistic expectations
Have no active skin infections
Have no allergies to botulinum toxin or other Daxxify ingredients
Be a non-smoker
Not be currently pregnant or breastfeeding
Are There Any Side Effects?
Most side effects of Daxxify are minor and will gradually disappear on their own. The most common side effects of the treatment include:
Injection site pain or itching
Headache
Swelling
Redness
Bruising
Be a non-smoker
Drooping eyelids
In very rare cases, the neurotoxin in Daxxify can spread to other parts of the body and cause a condition called botulism. You should immediately seek medical care if you experience any of the following side effects:
Vision changes
Trouble breathing, swallowing, or speaking
Severe muscle weakness
Incontinence
Allergic reaction
How Long Will It Take To See Results After Daxxify Treatment?
For most patients, the results of Daxxify treatment appear very quickly; usually, the effects become visible in as little as two or three days. On average, you can expect the results of Daxxify to last for between six and nine months.
Why Choose Northside Plastic Surgery for Your Daxxify Treatment?
When you select Northside Plastic Surgery for your Daxxify treatment, you'll be under the care of skilled, dedicated aesthetic professionals who will provide you with compassionate, personalized treatment. We offer state-of-the-art cosmetic treatments and provide our patients with a comfortable, relaxing environment. Your Daxxify procedure will be overseen by Dr. Mike Majmundar, a board-certified plastic surgeon known for his precision and artistic vision. He and the rest of our friendly staff will go above and beyond to ensure that you receive the beautiful, natural-looking results you deserve.