Mommy Makeover Overview
Childbirth has a major impact on every mother's body. While many women look to diet and exercise as a means of restoring their pre-birth physique, they are usually not enough to do the job. Thus, many women are left feeling frustrated and worried that they have forever lost the body of their youth.
Fortunately, there now exists a solution that can help these mothers. A mommy makeover in Atlanta is a fully customizable procedure that is defined by its ability to combine treatments such as breast rejuvenation, abdominoplasty, or liposuction procedures. It has the means to revitalize and rejuvenate their bodies, restoring their youthfulness. In recent years, the Mommy Makeover has grown in popularity among mothers who want to look and feel their best.
What is a Mommy Makeover?
Mommy Makeovers actually consist of a group of procedures that are carried out in one surgical session. The aim of these treatments is to restore youthfulness in the areas of the body that have been affected by pregnancy. The procedures included in a mommy makeover vary depending on the individual and what their goals are.
It is usually recommended that Mommy Makeovers be performed no sooner than six months after the patient has given birth. For mothers that are breastfeeding, it is recommended that they wait at least six months after they have stopped breastfeeding. Patients who intend to continue childbearing in the future should hold off on having a mommy makeover, as having additional children can undo the progress of the first procedure.
What Procedures Are Included in a Mommy Makeover?
Breast augmentation
Breast augmentation, otherwise known as mammoplasty, is a procedure that increases the size of a woman's bust. It can be performed either by placing implants under the breast tissues or by injecting fat grafts. In either case, the procedure gives women a boost in confidence.
Breast lift
A breast lift, or mastopexy, is a treatment that aims to raise the breasts, restoring them to a more youthful position. This is accomplished by removing excess skin and tightening the tissue surrounding the breasts. Many woman choose to also add volume to the breast with an implant at the same time.
Breast reduction
Breast Reduction, also known as reduction mammoplasty, is designed to reduce the size of breasts that are overly large. Excess breast fat, glandular tissue, and skin are removed to create a breast aesthetic that is less heavy on the patient's body and more proportionate with their figure.
Liposuction
Liposuction is a surgical procedure that employs a suction technique to remove unwanted fat from any problem areas the patient may have.
Tummy Tuck
A tummy tuck is a cosmetic procedure that is designed to revitalize the aesthetic of the abdomen region. Excess skin and fat are removed from the midsection. There is always some separation of the muscles during pregnancy. This is repair with a full tummy tuck. This creates a firmer, tighter, flatter abdomen.
Brazilian Butt Lift
A Brazilian Butt Lift essentially involves harvesting excess fat from one area of the body and transferring it into the buttocks. Dr. Klein performs this procedure using ultrasound guidance to assure that fat is placed in the correct plane, avoiding the risk of injecting into risky areas.
Labiaplasty
The purpose of a labiaplasty is to decrease the size of the labia minora (internal tissues of the vagina) to make them flush with the labia majora (outer region).
Non-surgical procedures
Non-surgical procedures can be anything from dermal fillers to CoolSculpting. These options are available to most patients and will vary depending on their needs.
What to expect from a mommy makeover
Our mommy makeover treatments are carried out on an outpatient basis using general anesthesia. Some procedures can be done under local anesthesia as well. Most of the procedures can be performed in as little as three to four hours, depending on what procedures have been selected by the patient.
Generally speaking, the recovery time and process are dictated by whatever the most extensive procedure is. For the majority of mommy makeover patients, it is the tummy tuck.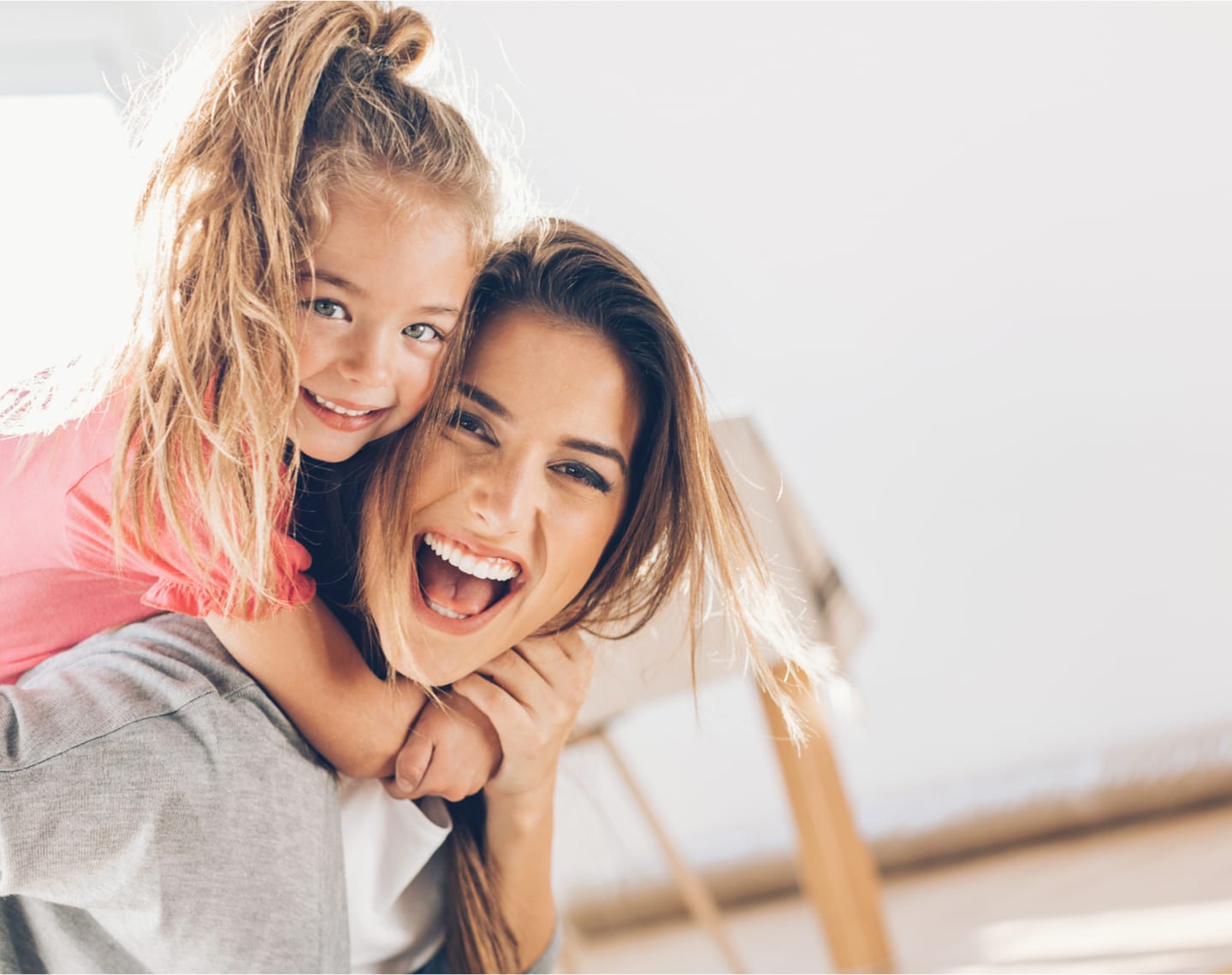 Who is a candidate for a Mommy Makeover?
Generally speaking, mothers of all ages and body types are eligible to undergo a mommy makeover in Atlanta. Nonetheless, there are some criteria that need to be met in order to be considered a good candidate. Ideal candidates:
Are in good health
Do not intend to have more children in the future
Are non-smokers
Have realistic expectations for the outcome of the procedure.
During the private consultation, Dr. Klein performs a thorough assessment of the patient's medical history and current situation to determine their candidacy.
What are the benefits of
a Mommy Makeover?
Some benefits of this procedure include:
A boost in self-confidence and self-esteem
A tighter, more slender physique
A tighter, firmer abdominal region
A perkier and more youthful bust
Reduced fat and excess skin in problem areas
A cost-effective treatment
All types of clothes, including swimwear, nightwear, etc., fit better
A highly individualized procedure that can be adjusted to fit the patient's needs
What can I expect
from the recovery process?
Throughout the first few weeks, patients will require assistance with certain activities, such as childcare. Here is a general outline:
Around-the-clock supervision and assistance for both the patient and their children during the first two to three days
A driver to help out during the first week
Someone to assist with physical work around the house for the first two to six weeks, including doing the laundry, buying groceries, etc.
Recovery length
For the first two weeks, patients are not allowed to do any lifting. Heavier objects, as well as children and pets, are not to be lifted at all for the first three to six weeks following the procedure.
As most mommy makeover patients receive a tummy tuck as part of their procedure, one should expect to wait at least six weeks before doing any lifting. On the bright side, patients are able to get back to doing light activities very soon after the procedure and will not have to wait more than a couple of days before hugging or cuddling their loved ones again.
Why should I choose
Dr. Klein for a mommy makeover?
With over 20 years of expertise in body sculpting, Dr. Klein is highly experienced in performing mommy makeovers.
After graduating from Duke University and Rutgers Medical School with honors, he went on to complete a six-year residency in general surgery at the University of Maryland and then a two-year residency in plastic and reconstructive surgery at the Medical College of Wisconsin.
In addition to his extensive educational background, he served as a research fellow in plastic surgery throughout his general surgery residency. He was also a trauma fellow at the highly revered Maryland Shock Trauma Hospital. He has published various articles and played a role in vital plastic surgery research. Beyond that, he is a Diplomate of the American Board of Plastic Surgery and an active member of the American Society of Plastic Surgery.
Above all, he is highly dedicated to helping his patients achieve their cosmetic goals. He values the connections that he makes with his patients and does everything in his power to ensure that they leave his office satisfied with the way they look. Call our office to set up a consultation today.
Mommy Makeover
FAQs
Is there scarring?
As with any surgical treatment, a mommy makeover comes with its fair share of scars. Following post-procedure instructions will ensure the best management of scarring possible.
How soon can I have a mommy makeover in Alpharetta after giving birth?
It is recommended that new mothers wait at least six months before undergoing this procedure. For some women, a year might be recommended.
Are there any risks?
The mommy makeover comes with whatever risks its unique procedures will entail. Some examples are bleeding, infection, and poor healing of incisions.
How can I prepare for surgery?
It is recommended that women get a medical assessment before receiving treatment. Refraining from medication use and quitting smoking are also suggested.
How long do results last?
As the procedures involved will vary from person to person, it is difficult to give a hard number. The outcomes of body contouring can last for a lifetime, while breast procedures yield results that last for about a decade.
What steps can I take to maintain my results?
It is important that patients refrain from any strenuous physical activity until they are fully healed. Once healed, they should get regular exercise, maintain a healthy weight, avoid future pregnancies, and refrain from smoking.
Can I get a mommy makeover in Atlanta even if I'm not a mom?
As the changes in the body that come with pregnancy are not exclusive to mothers, patients do not have to be mothers to qualify. Anyone dealing with the same body issues, and is in good mental and physical health, can receive treatment.