I am pleased with the staff and certainly appreciate the time taken to explain all the possibilities for my satisfaction. - B. B.
What is a breast revision?
When one chooses to pursue breast surgery, it is usually with the intention that it will go right the first time. When things go wrong and you wind up unhappy with your results, it can feel like the end of the world.
You may feel depressed, betrayed, hopeless or anxious, and these are all normal reactions. However, there is an excellent solution to this, known as breast revision.
Breast revision, performed by an experienced veteran such as Board-certified surgeon, Dr. Klein near Atlanta and Alpharetta, can restore your breasts to a beautiful, natural appearance, giving you the ideal result that you desired in the first place as well as among the best breast revision Atlanta and Alpharetta have to offer. Dr. Klein is empathetic and understanding, and he is aware that going through a second surgery can be daunting. However, he is deeply dedicated to solving your issues with your breasts so you can start enjoying life again.
What are some of the
most common reasons for

undergoing breast revision?
Capsular contracture
This condition occurs when the tissue surrounding the implant begins to shrink, causing the implant to harden. It can both look and feel irregular, sometimes leading to severe discomfort.
Ruptured implants
Both saline and silicone implants pose the possibility of rupture, which can create a deflated look in the breasts. The implants can either be replaced, or the doctor can perform fat grafting to recontour the breasts naturally.
Symmastia
With symmastia, a form of malpositioning, the implants float inwards to create a "uniboob". This can be corrected with our breast revision in Alpharetta.
Double bubble
When a breast implant migrates downwards to fall below the breast crease, this is called double bubble. Dr. Klein has the expertise and skill to flawlessly repair the work of less qualified surgeons.
Implant malposition
This describes any situation in which the implants have migrated away from their original position. Implants may shift inwards, outwards, downwards or upwards, creating a variety of unsavory looks. Dr. Klein can help fix malpositioning and create a successful outcome that appears natural and balanced.
Implant rippling
While rippling tends to be most common with saline implants, it can also happen with silicone. Dr. Klein can help to reverse rippling that is either visible or merely palpable.
Who makes a good
breast revision candidate?
Anyone who is unhappy with the results of their primary breast surgery may be a good candidate for breast revision, provided they are in good mental and physical health, a non-smoker, and they have realistic expectations for improvement rather than perfection. Dr. Klein will meet with you for a confidential consultation near Atlanta and Alpharetta to discuss the possibilities for breast revision.
What can I expect
from my recovery?
Recovery from breast revision will mimic recovery from your primary surgery. You will receive pain medications for several days to help ease any discomfort, and you will be asked to rest and refrain from any rigorous activity. You can expect bruising and swelling, as is common with any surgery, but these symptoms will subside within a few weeks. Clients generally return to work after 2 weeks.
What is the cost
of a breast revision?
Each breast revision is different, depending on the reasons the client is undergoing it, so costs will vary. Dr. Klein will walk you through all the costs and fees during your confidential consultation, and our office will assist you with applying for financing from reputable healthcare lenders.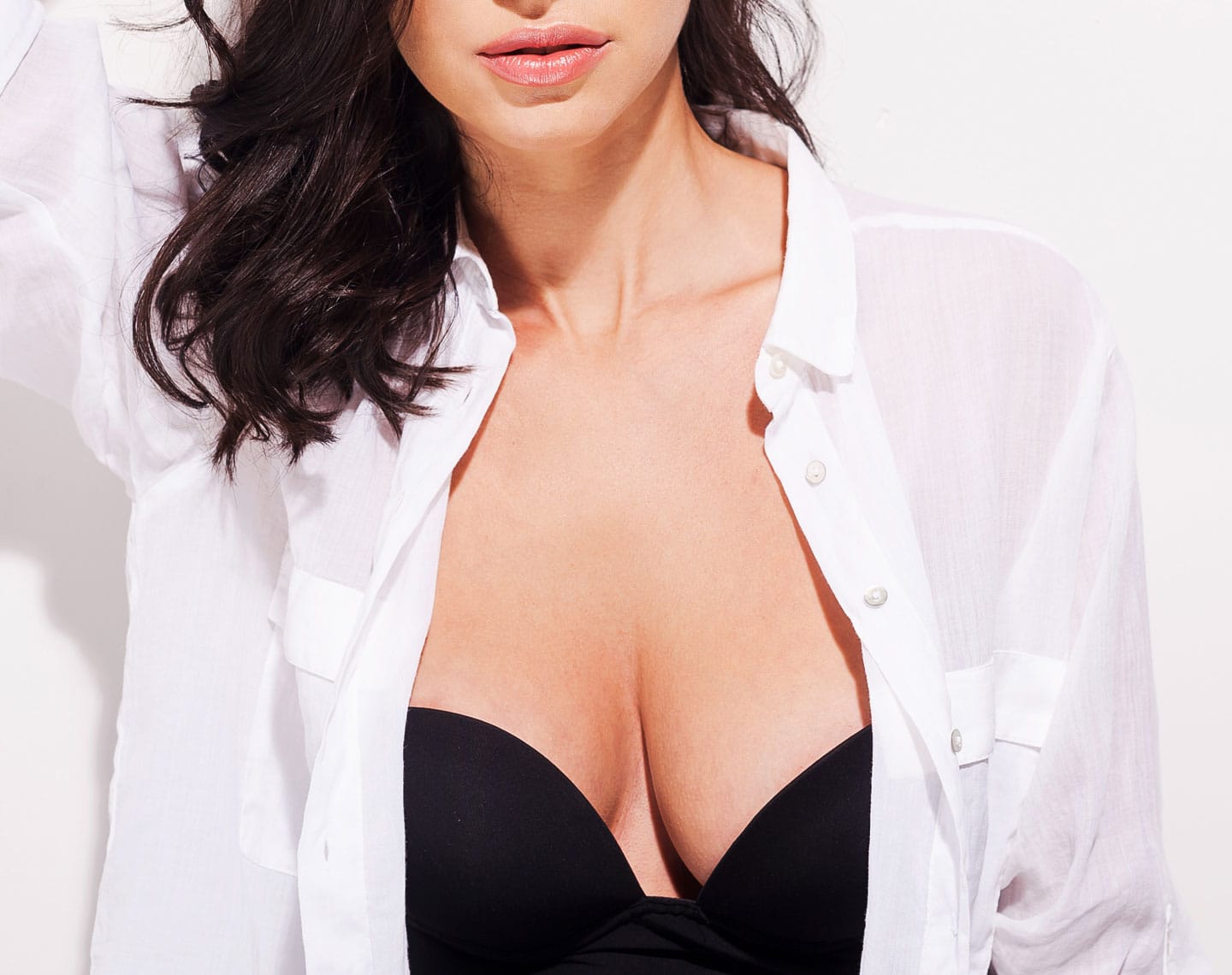 Why choose Dr. Klein
for breast revision?
Dr. Klein is a compassionate and knowledgeable surgeon with over 20 years of experience in breast surgery. He has seen nearly every complication imaginable and can immediately diagnose the situation and offer honest advice about how to move forward.
Dr. Klein completed a six-year general surgery residency, followed by a two-year residency in plastic and reconstructive surgery. He was also a trauma fellow at the Maryland Shock Trauma Hospital. Both the American Society of Plastic Surgery and the American Board of Plastic Surgery count Dr. Klein as a member.