Dr. Mike Majmundar, double board certified facial plastic and reconstructive surgeon, offers Sculptra® treatments to the residents of Atlanta, Sandy Springs and the surrounding communities in Georgia.
---
Sculptra® is not just a wrinkle filler; it is also a facial volumizer. Using Sculptra®, we can restore youthful facial contours by filling under the skin so that it inflates or "lifts" the facial tissues. Also known as the natural "Liquid Facelift," Sculptra® does this by the formation of your body's own collagen, which is created by surrounding the microscopic particles that make up Sculptra®. It provides global rejuvenation to the temples, laugh lines, sagging cheek tissues, and around the eyes. Also, the enhanced volume achieved by Sculptra® lasts at least two years, but may last longer. No skin testing is required. Sculptra® does not give results immediately. There is a time factor involved since the true volume effect is created by your own collagen, not the product itself.
Some patients achieve the desired results as quickly as three months, though it may take up to six months for most patients. Most patients need two to three treatments spread six to eight weeks apart. You can expect the results to last at least two years from the last treatment. As with all other injections, there can be temporary swelling, redness, and bruising. You will be provided with an ice pack after your treatment to use for the remainder of the day and asked to massage the treated areas several times a day. You may use your makeup and sunscreen immediately after treatment.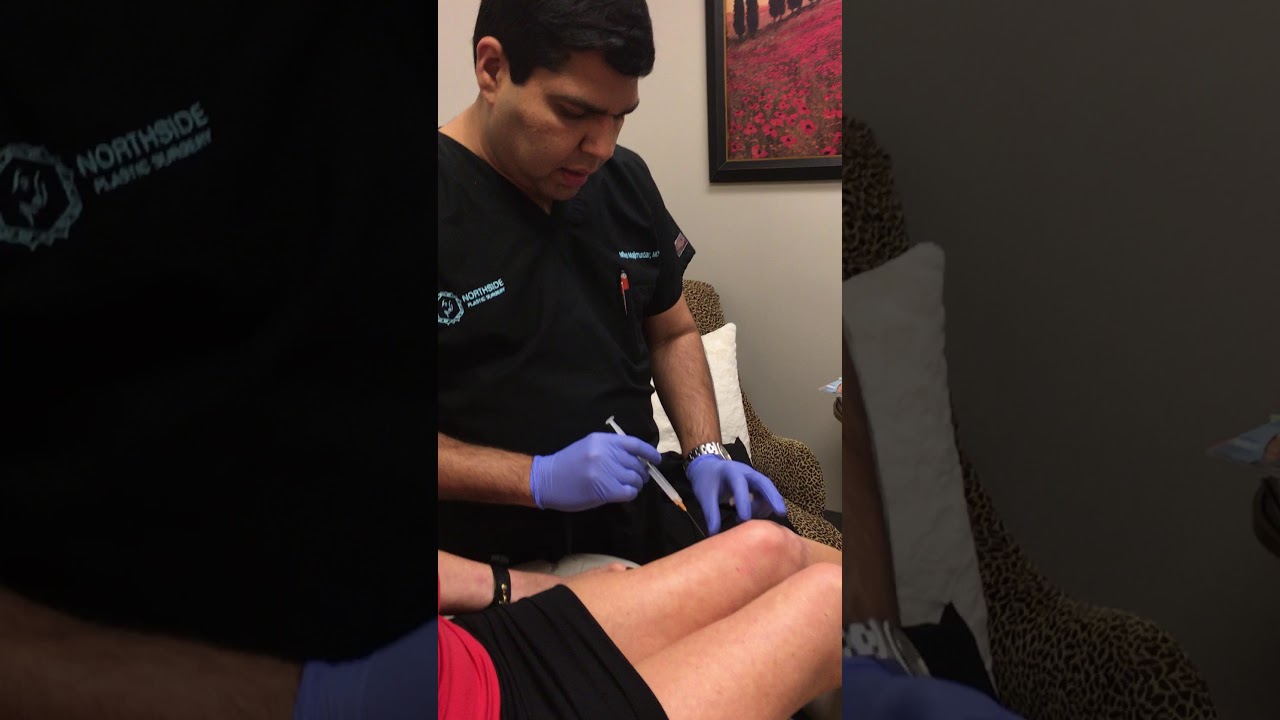 Sculptra for the Knee
Sculptra isn't just for your face. Sculptra is a collagen builder and helps improve laxity, even on the knees. If you've got loose, saggy skin or wrinkling of the knee, this procedure can help stimulate collagen production and will tighten and rejuvenate the skin. You will see best results 4 -6 weeks after your injections.
Sculptra for the Chest
Just as the other parts of the body, the decollete (chest) area loses volume from fat loss, and thinning of the skin. In the decollete, wrinkles can form in the "cleavage" area. The easiest way to improve this problem is with filler. Using blunt cannulas, the procedure becomes nearly painless and without any downtime. Filler of choice for the chest is Sculptra. For the Sculptra treatment, it will take 2-3 sessions, but this will give 2 or more years of improvement. It thickens the skin by stimulating the skin to produce collagen.