Everyone was very helpful and friendly. Definitely put my worries at ease. - K. R.
How can one regain the
perkier breast profile

from youth?

If you often gaze into the mirror and long for the perky and beautifully contoured breasts of your youth, you are not alone. The skin's natural elasticity diminishes with age, and this, combined with gravity, causes your breasts to sag. Add pregnancies, nursing, and significant weight fluctuations to the mix, and you have every reason to expect your breasts to lose their shape and firmness.

In spite of that, you don't have to settle for a less-than-ideal appearance. A breast lift in Atlanta at our plastic surgery center can help restore your breasts to the perkier appearance of your youth.
What are some benefits
of a breast lift?
Benefits may include…
Relief from mild to severe breast ptosis
A more flattering nipple position
Long-lasting results
A more youthful appearance to the breasts overall
Improved self-confidence in one's image
A better fit in swimwear, lingerie and tight-fitting clothing
A natural-looking outcome
What determines candidacy
for a breast lift?
Any woman, regardless of age, who is struggling with sagging, drooping breasts may benefit from our breast lift in Alpharetta. Only a private consultation with Dr. Klein will be able to give you a definitive answer whether this procedure is right for you. In general, the doctor suggests that patients adhere to the following guidelines.
They are in good health, both physically and psychologically
They are free from any major medical conditions that might interfere with treatment
They are non-smokers
They are realistic in their expectations for their results
Will my breast lift
come with implants?
For some patients, we combine a breast lift with a breast augmentation to increase breast size and enhance the shape of the breasts. Combining these procedures can also increase firmness. A combination breast lift-breast augmentation procedure is particularly popular among Greater Atlanta women whose breasts have lost volume and have begun to sag because of childbearing and breastfeeding.
Whether a combination procedure is right for you will be discussed during your consultation. We'll spend ample time with you to help you determine which treatment plan will provide you with the best results, based on your goals, expectations, and desired look.
What kind of
incisions will I need?
Your breast lift will consist of an incision made in one of three locations, depending on the plan of care that we jointly determine is best for you.
Around your areola
Around your areola and downward
Around your areola, downward, and along the crease beneath your breast
Regardless of the location chosen, we will be able to improve the contour and firmness of your breasts by reshaping the underlying tissue and trimming away excess skin.
Once your procedure is complete, we will provide you with a surgical bra or bandage to help with healing and to minimize swelling. You will be provided with more detailed care instructions at the time of your surgery. Breast lifts are performed as outpatient procedures under general anesthesia.
What can I expect
from my surgery?
Our breast lift procedures are performed on an outpatient basis using general or local anesthesia. Most surgeries are completed in two to three hours, and you will be put under general anesthetic during the procedure. In some cases, where little skin needs to be removed, the breast lift procedure can be performed with a local anesthetic and a sedative.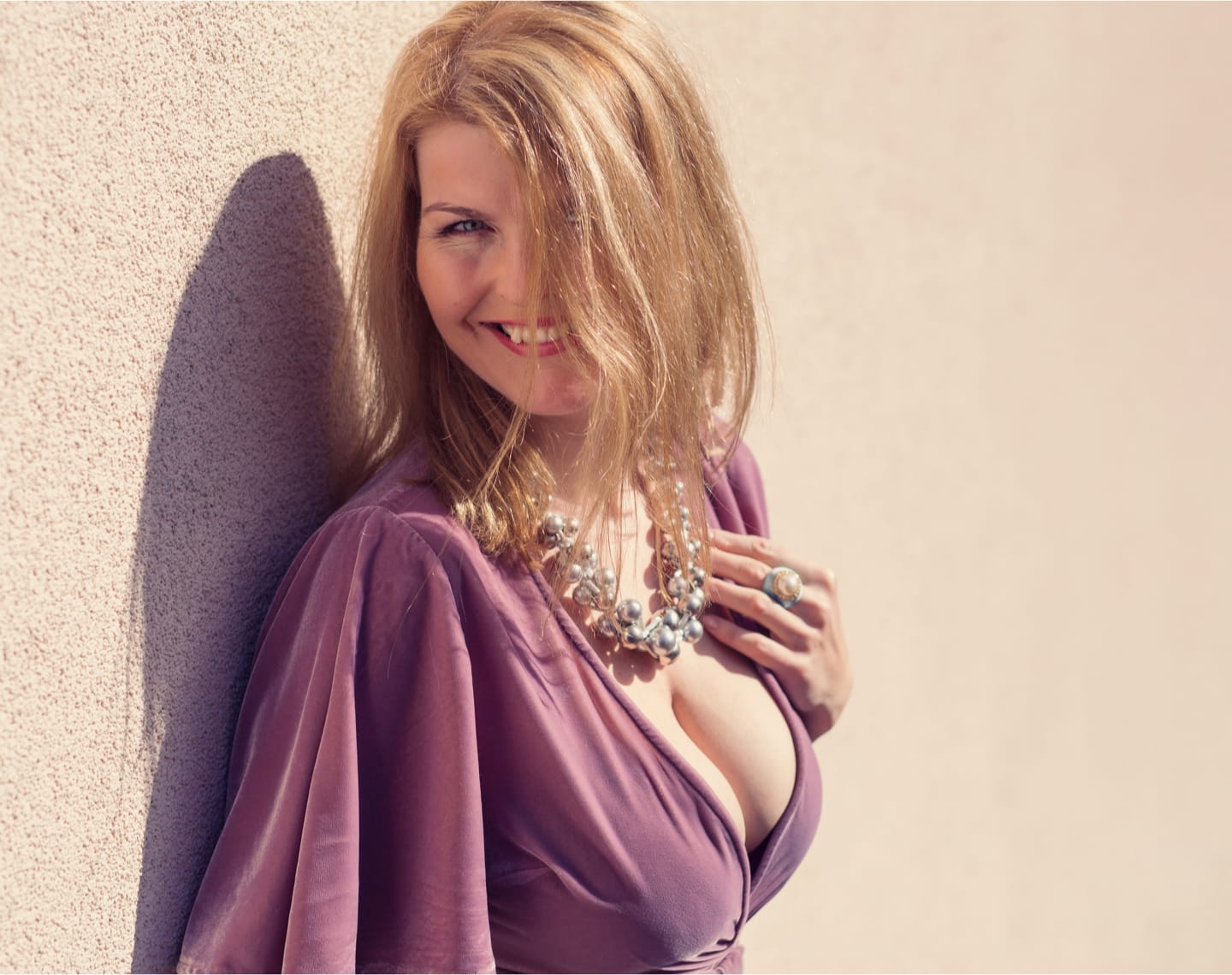 How can I schedule my
breast lift consultation

in Atlanta or Alpharetta?

To schedule a complimentary and confidential breast lift consultation in our Atlanta or Alpharetta office, call 770.475.3146 or complete and submit the consultation request form.
What is the cost
of a breast lift?
Breast lift costs will be explained in detail during your confidential consultation, and will depend on the type of breast lift performed, its complexity, and on whether it is accompanied by a breast augmentation or breast reduction, for instance. Our office will provide you with an array of financing options that best suit your needs.
---
Why choose Dr. Klein
for my breast lift?
Dr. Klein is a sought-after body sculpting surgeon providing the patients of Atlanta and Alpharetta with exquisitely natural outcomes tailored to their wishes and goals for improvement. He has been serving the community for over 20 years, and also contributes to peer-reviewed journals as well as industry research in the field of breast surgery.
After graduating with honors from Rutgers Medical School, Dr. Klein went on to complete two demanding residencies in general surgery and plastic and reconstructive surgery, followed by an elite fellowship at the Maryland Shock Trauma Hospital. Today Dr. Klein is a Diplomate of the American Board of Plastic Surgery and a member of the American Society of Plastic Surgery.