Many industry authorities consider the deep plane facelift to represent the gold standard in facial rejuvenation techniques. This advanced surgical approach removes excess sagging skin, restores definition, and smooths away lines, wrinkles, and folds without trauma to the adjacent tissues. The deep plane lift requires an artist's eye paired with technical prowess, and our skilled, experienced plastic surgeons are up to the challenge.
What is a deep plane facelift?
A deep plane facelift lifts drooping contours, repositioning the tissues that lie below the superficial muscular aponeurotic system (SMAS), the layer of muscle elevated during a conventional facelift. This innovative technique goes a step further than its traditional counterpart, by releasing deeper ligaments hence improving the overall facial scaffolding for more profound changes especially in volume.
What are the benefits?
Repositions the facial structure as a single unit rather than in parts
Relies on muscle tightening rather than skin pulling to achieve anti-aging
Natural-looking outcome
Appropriate for patients of all ages
Provides a more youthful, rejuvenated look
Enhances self-image and self-confidence
How is the surgery performed?
Deep plane facelift surgery is performed under general anesthesia. When performed by a trained, skilled plastic surgeon, there are no increased risks when compared with conventional facelift surgery.
Incisions are placed within the folds of the ears extending into the hairline, where they are well-concealed. Your surgeon will then access the deep facial tissue layers and release the ligaments. The underlying muscles and skin are repositioned as a single structure. Finally, excess skin is removed, and sutures are applied.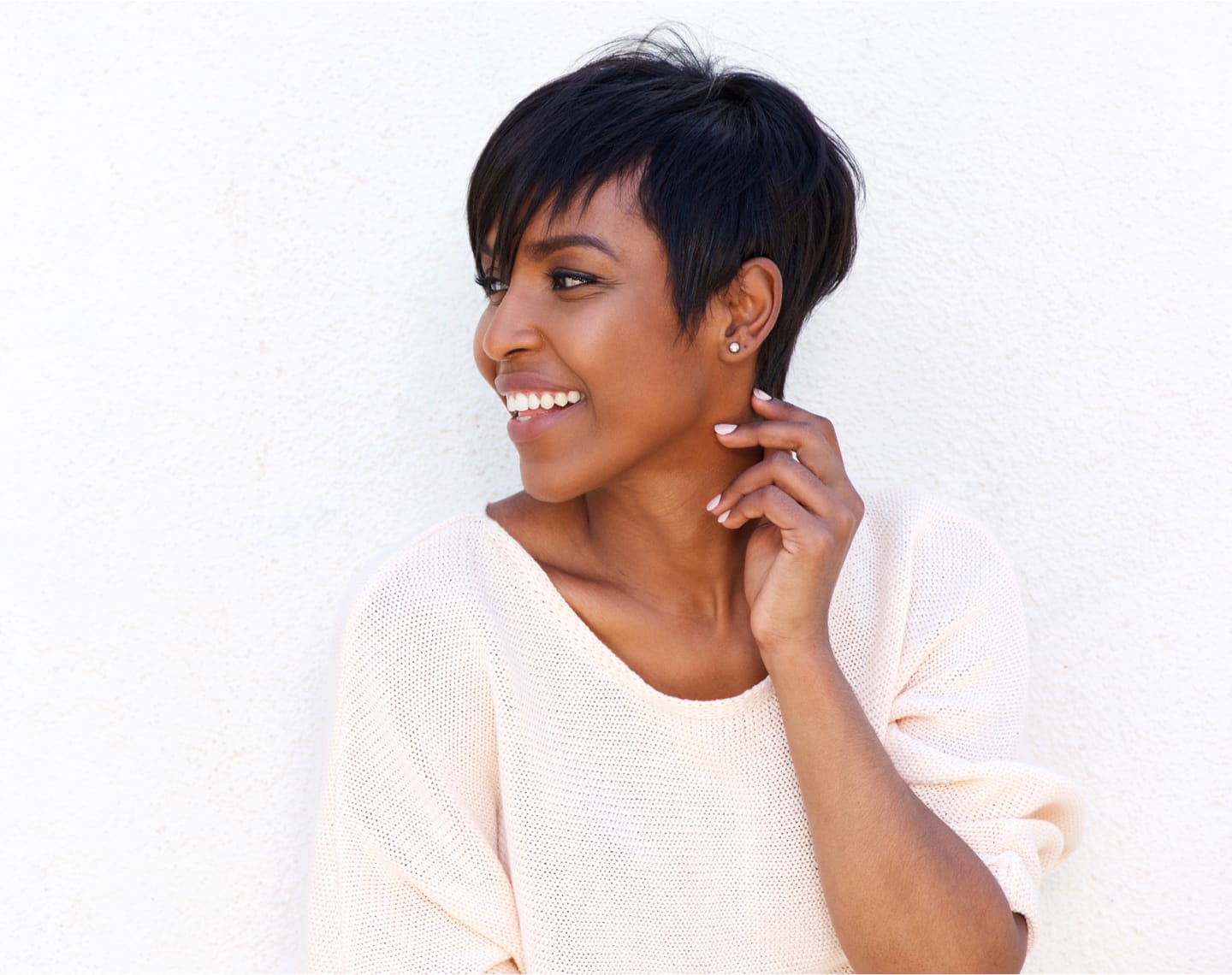 What can I expect from recovery?
Swelling and bruising may occur after surgery, as with any procedure involving incisions.
Most patients can expect to resume work and other normal activities within 10-14 days. Makeup can be used to camouflage any discoloration or redness. Clients will need to wait a few weeks before resuming strenuous exercise. We will provide you with a detailed aftercare plan and the appropriate prescription medications to ensure your healing flows smoothly.
Why choose us?
Mr. Mike Majmundar, board-certified plastic surgeon, embodies the excellence required to achieve stunning, natural-looking facelift results. Their skill and dedication are paired with the latest in cutting-edge technology for a superior patient experience and outcome.
Our plastic surgeons believe in an individualized approach that takes into account each patient's unique comfort levels, lifestyles, wishes, and aesthetic preferences. If you are interested in learning more about how a deep plane facelift could benefit your appearance and boost your self-image, contact us today.