Recently approved by the FDA for midface augmentation, Restylane Contour is an innovative new dermal filler that is taking the cosmetic world by storm. Its unique ability to maintain flexibility in the midst of everyday facial expressions makes it truly state-of-the-art. Restylane Contour provides soft, supple contouring for the cheeks, avoiding a stiff or unnatural look. Dr. Majmundar is excited to add Restylane Contour to his arsenal of powerful anti-aging solutions that require no discomfort or downtime.
What is Restylane Contour?
As we age, wrinkles, lines, and creases can make us look older than we feel. There are many dermal fillers and injectables to address these complaints by smoothing and firming the skin. However, any anti-aging skincare treatment plan that fails to address volume loss may not be able to achieve the successful results every patient craves.
Fat volume loss is especially visible in the midface. Over time, the cheeks begin to look hollow and withdrawn. Restylane Contour is a filler designed specifically to treat this issue of volume loss and restore a more youthful, rested aesthetic, boosting your self-confidence. Results last up to a year, and the treatment process is painless with no downtime.
How does Restylane Contour work?
Restylane Contour is a filler made with Galderma's proprietary XpresHAn technology, which improves the facial appearance and combats the signs of aging without sacrificing the client's natural, spontaneous facial movements. The other fillers in the Restylane family that employ this groundbreaking engineering are Kysse, Defyne, and Refyne.
The XpresHAn technology crosslinks the HA molecules so that they are more versatile and supportive to the facial structures. Differing from other popular hyaluronic acid-based facial fillers, Restylane Contour blends seamlessly with the cheeks, thanks to its easily integrated gel consistency.
Board-certified plastic surgeon in Atlanta, Dr. Mike Majmundar, MD, has been named a Top Doctor by Atlanta Magazine, a National Top Doctor by U.S. News & World Report and Castle Connolly, a Top Beauty Expert by The Atlantan, and Northside Woman, 'Top Plastic Surgeon for Face' by Best Self, and 'Best Botox and Filler Injector' by Jezebel.
Dr. Majmundar serves as a national trainer for Galderma, the maker of Restylane, Sculptra, Dysport and other facial fillers. He is also a national trainer for Suneva who makes Bellafill and his facility is a regional training center for physicians to learn more about injecting the above fillers. Dr. Majmundar also has his own private training entity called Advanced Cosmetic Techniques, which offers surgeons the rare chance to train one-on-one with Dr. Majmundar on Allergan, Galderma, Merz, Prollenium and Suneva products using advanced and innovative nonsurgical methods.
Dr. Majmundar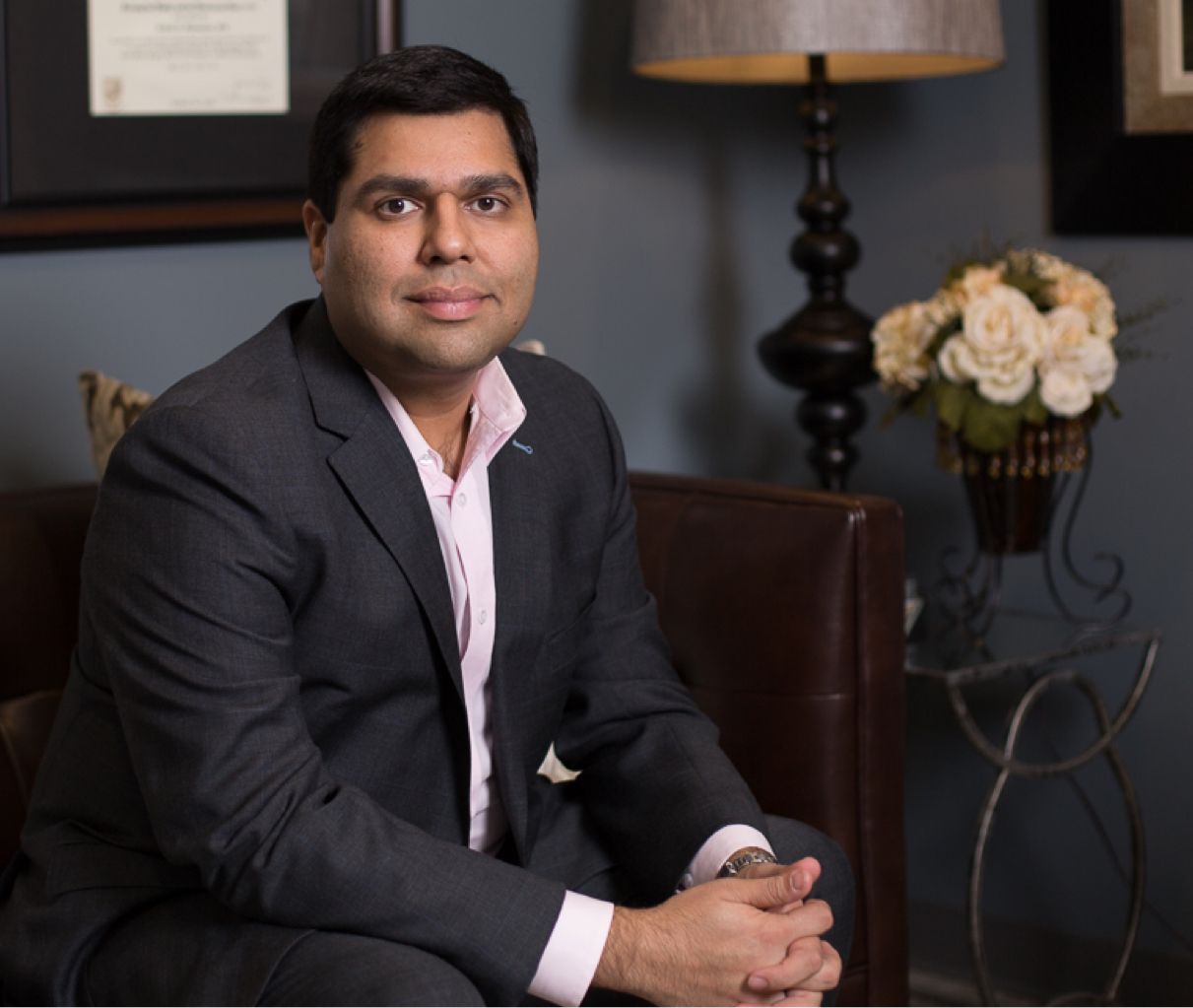 Who is a good candidate for Restylane Contour?
If you are concerned about a loss of fat volume in the midface that is compromising your appearance, you might consider Restylane Contour as a viable alternative to facial fat grafting and cheek implants. Most patients make good candidates, provided they are healthy non-smokers with positive, realistic outlooks toward their results.
What happens after my Restylane Contour treatment?
There is no downtime after Restylane Contour injections, but some clients experience mild bruising or swelling at the treatment sites. These side effects fade quickly, however, and are not typically severe enough to inhibit the client from continuing with their normal activities after their session.
You should take care to avoid touching, rubbing, or otherwise disturbing the injection sites for the first 6-10 hours after your appointment. Also, avoid strenuous activities for at least 24 hours. Keep your skin protected from the harmful rays of the sun for the first day or two as well. Dr. Majmundar and his team will ensure that you receive individualized aftercare instructions.
Why choose Northside Plastic Surgery?
Helmed by Dr. Mike Majmundar, an Atlanta Magazine Top Doctor for 11 years running, Northside Plastic Surgery offers a wide range of both surgical and non-surgical solutions for today's modern, image-conscious client. Whether he is overseeing your dermal filler injections or delivering stunning, natural-looking facelift outcomes, Dr. Majmundar is a perfectionist and applies his unique sense of artistry and precision to everything he does.
Northside Plastic Surgery provides world-class equipment and cutting-edge technology to help minimize your discomfort and downtime. Your individual wishes and preferences are always honored, and no procedure is suggested unless we believe wholeheartedly it is in your best interest.