Northside Plastic Surgery welcomes patients that travel from all corners of the country and from all around the world, drawing patients from six continents. We are honored to host these patients and pleased to be able to provide them the very best in service and facilities.
Our 18,000-square-foot state-of-the-art facility boasts:
Two AAAASF-accredited surgical operating rooms
Four same-day recovery suites
An overnight suite
A private VIP entrance
A grand staircase and foyer
An award-winning plastic surgery practice and spa
Acclaimed interior design and world-class architecture
And a man cave that caters to male cosmetic concerns
Welcome to Northside Plastic Surgery:
Our 18,000-square-foot, two-story facility is nestled among some of the state's most idyllic scenery. Our private parking facilities and standalone building are vastly more discreet and welcoming than some of the busy hospitals that procedures are often done at.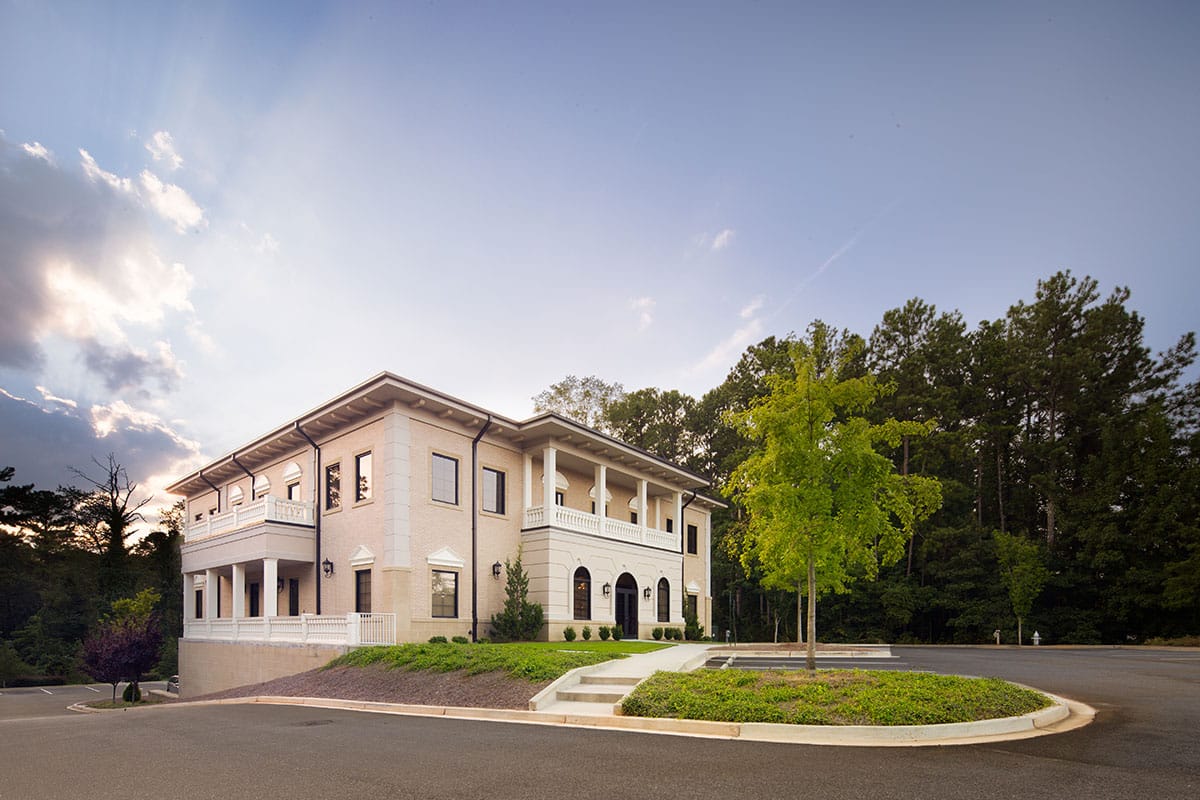 Whether coming in for a surgical procedure or for one of the many services of our award-winning med spa, our patients and guests are greeted for what they are: VIPs. Our helpful and caring staff are standing by to greet you just off the grand stairway and expansive foyer. Overhead, acclaimed interior design and world-class architecture parallel the world-class surgical and nonsurgical services we strive to provide.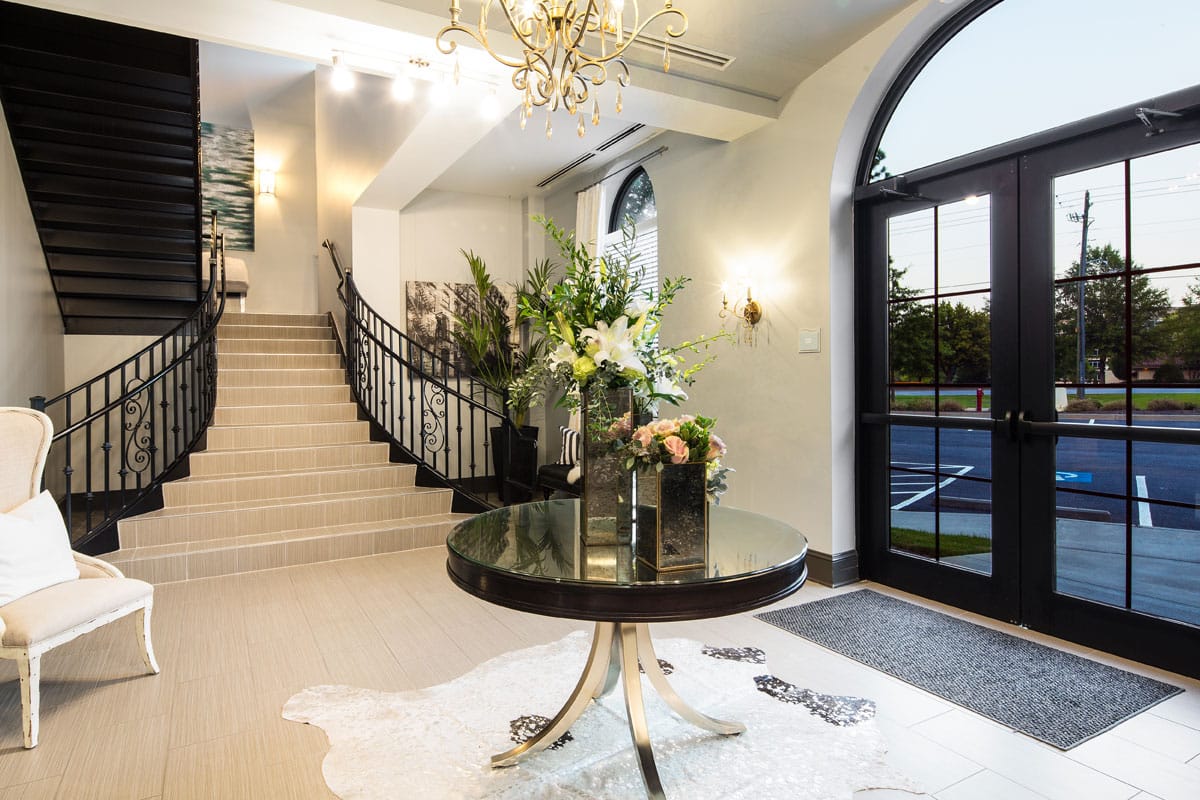 While cosmetic surgery has traditionally been a choice for more women than men, Northside Plastic Surgery accommodates patients of every gender. Our carefully crafted Man Cave is just one more way we cater to the 8 percent (and growing) of plastic surgery patients who are men, while our entire facility and med spa cater to the 92 percent who are female. Patients of any gender will find they have whatever amount of privacy they need to feel comfortable no matter the treatment they are here for.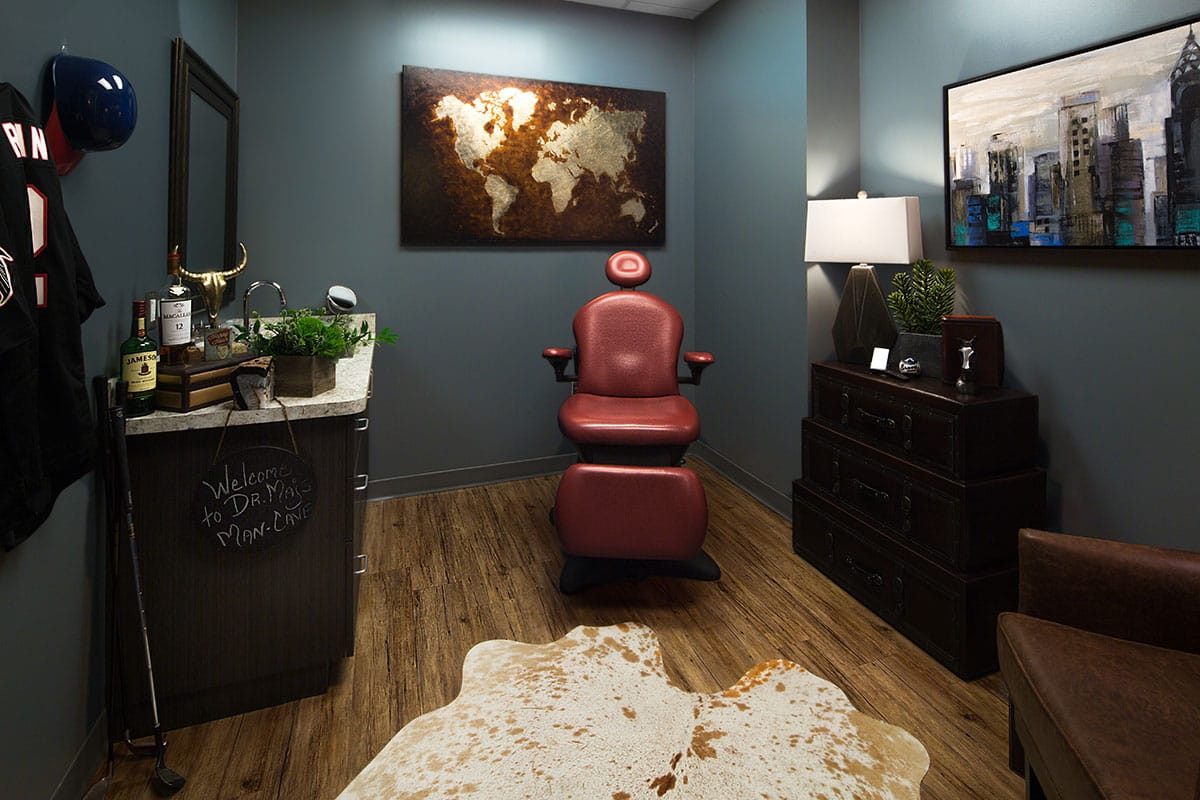 Our hospital-grade operating rooms are large and perfectly set up for the safest and highest quality cosmetic surgery. AAAASF-accreditation ("Quad-A-S-F") means we meet the most stringent safety and sanitary requirements. Because anesthesia is also such an important part of many procedures, your anesthesiologist is board-certified, just as your plastic surgeons are.