Myobloc is a skin-smoothing modulator in a class of its own. Unlike BOTOX, which smooths skin with botulinum type A, Myobloc has been developed from botulinum type B. This injectable is an alternative anti-aging treatment for people who are not getting results from BOTOX or the other well-known neuromodulators.
How does Myobloc work?
BOTOX is the #1 cosmetic procedure performed in the United States. It is a purified protein derived from the Botulinum toxin that is used in small amounts to relax facial muscles. The results of the treatment last as long as four months and can last longer with further treatments.
Compared to other cosmetic treatments, BOTOX is relatively inexpensive and works well for forehead lines, crow's feet and lazy eye. After targeted treatment, muscles no longer contract, and wrinkles soften, as a result of how the protein blocks nerve impulses.
Am I a good candidate for Myobloc?
If you see the signs of aging skin, with fine lines and wrinkles appearing on your brow, between the eyebrows, or crow's feet, and have a resistance to other neuromodulators, including BOTOX, Dysport, or Xeomin, you may be a candidate for Myobloc. Candidates for injections with Myobloc should be in good general physical health, over 18, and not pregnant or breastfeeding.
How does Myobloc differ from
BOTOX, Dysport, and Xeomin?
BOTOX, Dysport, and Xeomin are the most recognized brands of anti-aging injectables, all of which were developed from botulinum toxin A. They work by relaxing the muscles that cause wrinkles. While Myobloc is derived from the same anaerobic bacteria, clostridium botulinum, Myobloc was formulated from a different strain. While similar in origin and usage, Myobloc is an excellent alternative treatment if you are getting no results from the other neuromodulators on the market. Myobloc has another distinct advantage: It works faster, with results appearing within 24 to 48 hours after treatment.
Board-certified plastic surgeon in Atlanta, Dr. Mike Majmundar, MD, has been named a Top Doctor by Atlanta Magazine, a National Top Doctor by U.S. News & World Report and Castle Connolly, a Top Beauty Expert by The Atlantan, and Northside Woman, 'Top Plastic Surgeon for Face' by Best Self, and 'Best Botox and Filler Injector' by Jezebel.
Dr. Majmundar serves as a national trainer for Galderma, the maker of Restylane, Sculptra, Dysport and other facial fillers. He is also a national trainer for Suneva who makes Bellafill and his facility is a regional training center for physicians to learn more about injecting the above fillers. Dr. Majmundar also has his own private training entity called Advanced Cosmetic Techniques, which offers surgeons the rare chance to train one-on-one with Dr. Majmundar on Allergan, Galderma, Merz, Prollenium and Suneva products using advanced and innovative nonsurgical methods.
Dr. Majmundar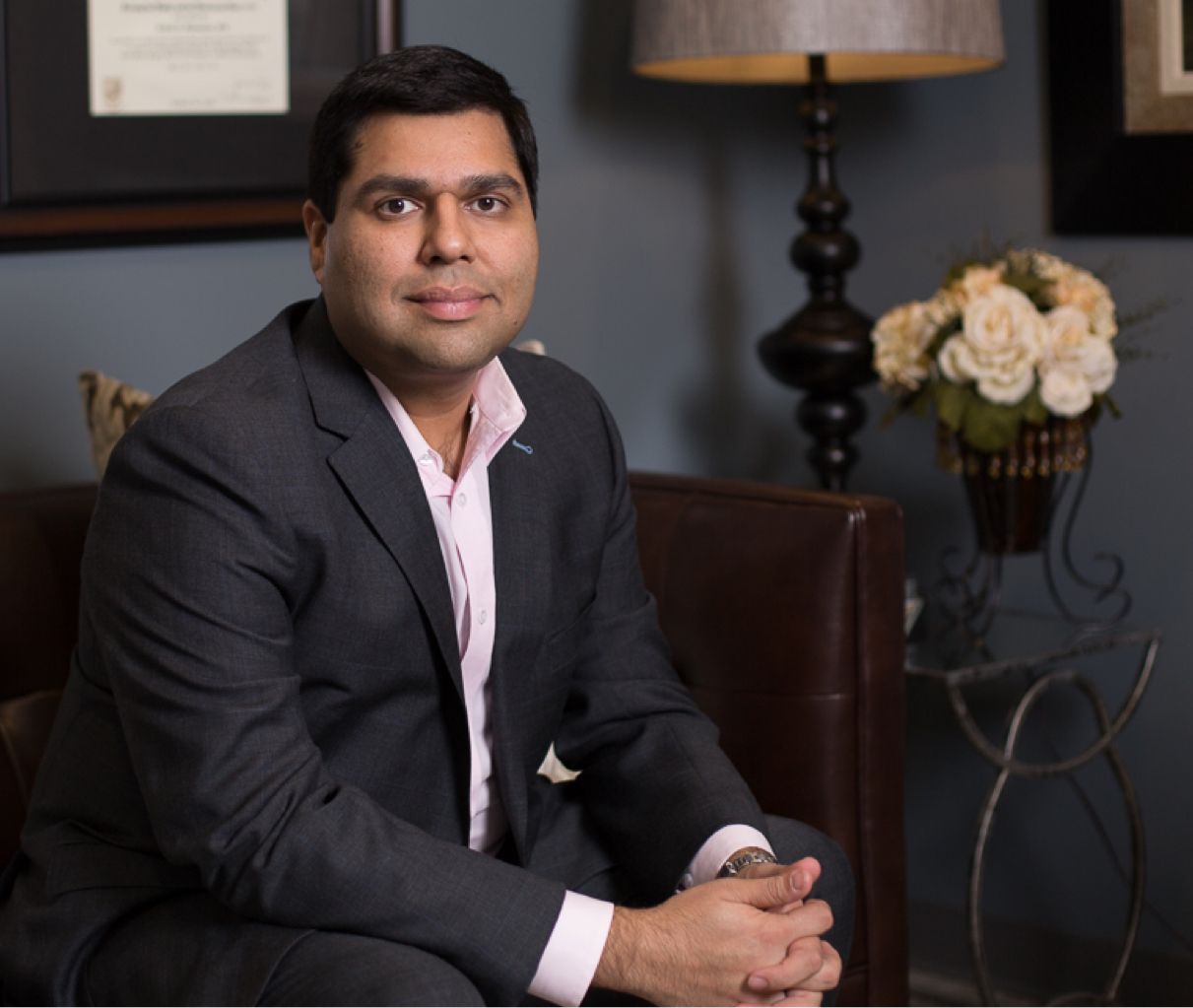 How does Myobloc differ from Jeuveau?
Jeuveau is a very new treatment on the market, also developed from the clostridium botulinum bacteria, but the same strain as in BOTOX, Dysport, and Xeomin. It was recently approved for cosmetic use by the FDA. As BOTOX and Jeuveau are very similar, Myobloc may be a superior choice if you have developed a resistance to the type A neuromodulators, whether Jeuveau or another brand.
What can I expect from Myobloc treatment?
During your Myobloc treatment, you can relax in the private, luxurious atmosphere at Northside Plastic Surgery. Our expert injector will use a very fine needle to inject Myobloc in precise quantities to the targeted area. The treatment takes only a few minutes to complete, and within a day or two you can enjoy the effect of Myobloc, with your skin looking smoother and more youthful. After your Myobloc injections, you can go on with your day as usual. The side effects are minor, which may include swelling, redness, or slight bruising at the injection sites, which will quickly fade.
Am I resistant to BOTOX?
If you have used BOTOX, Xeomin, or Dysport and are seeing diminished results, you may have developed antibodies to these neuromodulators. To achieve the skin-smoothing results you love, we offer the alternative of Myobloc injections at Northside Plastic Surgery. The smoothing effect appears more quickly, although you may need more frequent injections than you did with BOTOX or another brand, as Myobloc typically lasts about six to eight weeks before retreatment is required.