I am very satisfied with the work that Dr. Majmundar did. - F.D.
What does a rhinoplasty
with Dr. Majmundar entail?
Dr. Mike Majmundar, double Board-certified facial plastic and reconstructive surgeon, performs excellent results, and arguably the best rhinoplasty Atlanta, Sandy Springs, Alpharetta, and the surrounding areas in Georgia have to offer. Every year in Atlanta and the rest of the country, over half a million people are interested in rhinoplasty, (nose surgery) to improve the appearance of their nose. Some are unhappy with the nose they were born with, and some with the way aging has changed their nose.
For others, an injury may have distorted the nose, or the goal may be improved breathing. But in Atlanta and elsewhere, one thing is clear: nothing has a greater impact on how a person looks than the size and shape of the nose. Because the nose is the most defining characteristic of the face, a slight alteration with a rhinoplasty can greatly improve one's appearance.
Benefits of a nose job
Rhinoplasty can help…
Improve the symmetry of the nose
Improve breathing
Improve nasal contours
Correct imperfections in the nasal tip
Create more harmony and balance with the rest of the features
Create a more feminine appearance for women and a more masculine appearance for men
Create a more youthful aesthetic overall
Improve one's confidence
How can I make an informed
decision to pursue rhinoplasty?
Whether the rhinoplasty is desired for functional or cosmetic reasons, in Atlanta, Alpharetta or elsewhere, your choice of a qualified facial plastic surgeon is of paramount importance. Dr. Majmundar is double board certified in otolaryngology (head and neck surgery), as well as facial plastic and reconstructive surgery, which provides you, the patient, with the highest level of training and expertise. Dr. Majmundar will examine the structure of your nose, both externally and internally, to evaluate what you can expect from rhinoplasty.
You will more likely be pleased with the results of your surgery if you have a realistic idea of what nasal surgery can and cannot do for you. We perform all of our surgeries in our accredited outpatient surgery center, and we only use board certified MD anesthesiologists for your safety. During your consultation, we will perform a 3D simulation using the Vectra XT device to show you what your nose can look like after surgery. Vectra XT 3D simulation provides a communication tool between surgeon and patient to obtain the most realistic and best result for your nose.
What can I expect
from my procedure?
The incisions are made inside the nose so that there are no scars on the face (closed rhinoplasty); uncommonly, a single small horizontal incision may have to be made in between the nostrils (open rhinoplasty). Dr. Majmundar is one of only a few surgeons in Atlanta and in Georgia who performs his rhinoplasties using this approach (closed rhinoplasty).
Next, certain amounts of underlying bone and cartilage are removed, added to, or supported, to provide a newly-shaped nasal structure. The tissues are then re-draped over the new frame and the incisions are closed. A splint is applied to the outside of the nose to help retain the new shape while the nose heals.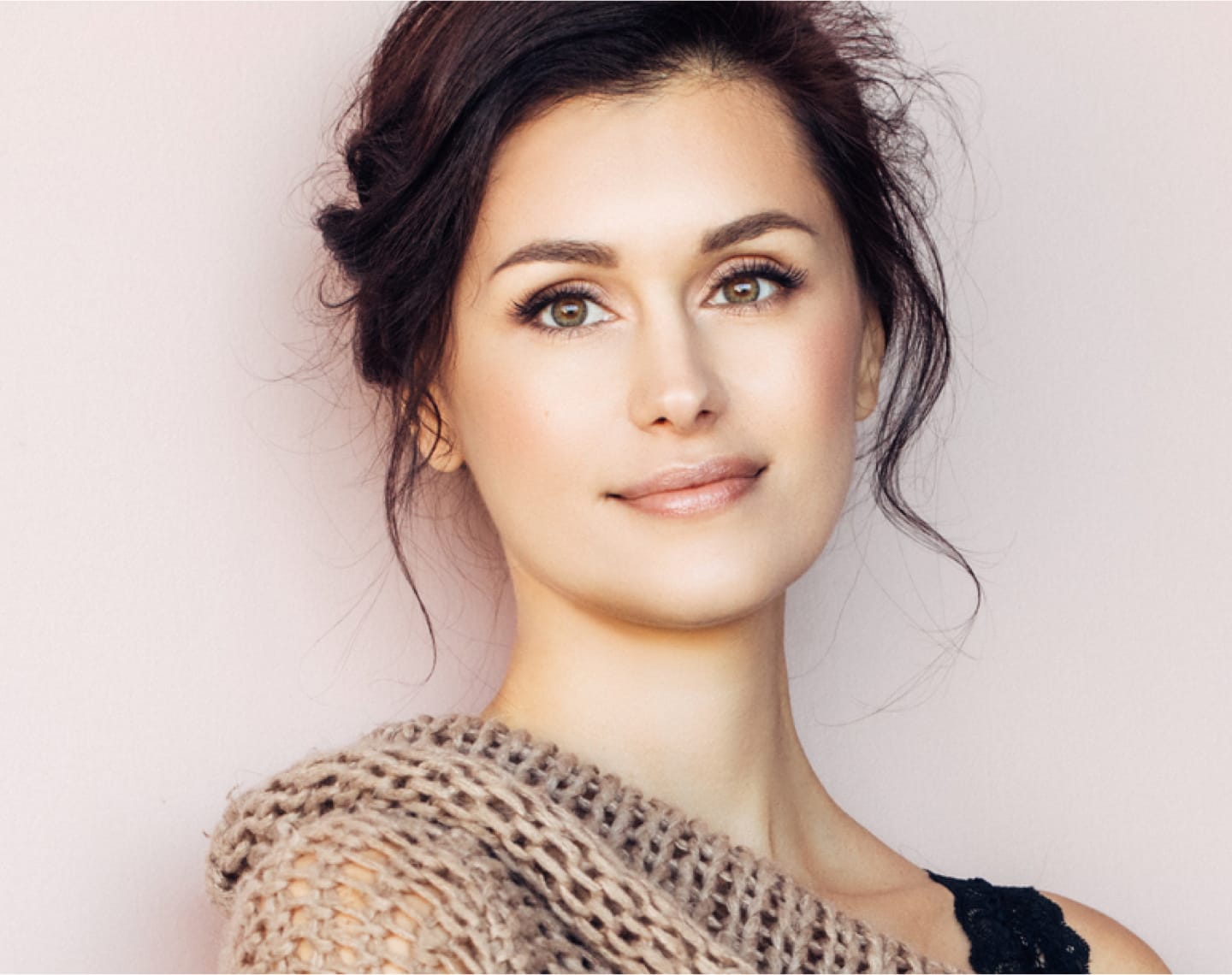 What can I expect from
my rhinoplasty recovery?
In the immediate days following your rhinoplasty, you may experience bruising and minor swelling in the eye area. Applying cold compresses and keeping the head elevated often reduces the swelling, bruising and discomfort. The nasal splint is removed seven days after surgery, at which time you will see your new nose. Recovery, on average, varies from 7 to 14 days.
Our rhinoplasty in Alpharetta is not a painful procedure. Most patients use the prescribed pain medicine for the first night and then switch to Tylenol thereafter. There is no packing inside the nose so nothing has to be removed.
What if I have special
concerns about my

rhinoplasty results?

We consult with hundreds of men and women in Atlanta, Sandy Springs, Alpharetta and the surrounding communities in Georgia every month regarding their facial appearance, and the most common concern or fear is 'looking weird' after surgery. At Northside Plastic Surgery, we specialize in surgical and nonsurgical procedures that achieve youthful and natural results. Our signature procedures, such as our natural facelift, natural brow lift, or no scar rhinoplasty, are designed to result in a balanced, healthy, and natural contour.
What is the cost
of a rhinoplasty?
Dr. Majmundar provides a highly customized rhinoplasty procedure that is tailored to your unique anatomy, wishes and aesthetic goals. Therefore, the costs of surgery will vary from client to client and will be based on the complexity of the procedure, as well as whether you undergo any additional treatments at the same time, such as chin augmentation, neck liposuction, or a facelift. Our office will assist you in securing the most beneficial financing options.
---
Why should I choose
Dr. Majmundar for my rhinoplasty?
As among the best rhinoplasty surgeons in Atlanta, Alpharetta and the surrounding Georgia areas, Dr. Majmundar provides customized results that enhance your natural beauty while minimizing aesthetic flaws. Patients travel from across the globe for his rhinoplasties. He has been named among the "top doctors" in the nation by Castle Connolly, US News & World Report, and Atlanta Magazine. Additionally, with the Vectra XT 3D simulation device, communication between you and Dr. Majmundar is significantly improved minimizing buyer's remorse and an unexpected outcome.
Dr. Majmundar was ranked in the top 6% of surgeons during the facial plastic surgery written board examination, and he graduated in the top 10% of his class at the Medical College of Georgia. He is an active member of the American Association of Facial Plastic and Reconstructive Surgery and the American Board of Facial Plastic Surgery.