I discussed skin tightening treatments with Dr. Majmundar and the consultation was educational and a great experience. I opted to get Ultherapy and Cynthia guided me through a comfortable Ultherapy treatment. She was caring, thoughtful, thorough and nice which made the experience A+. I can't wait to watch the results continue to unfold. - L. B.
What is Ultherapy?
Ultherapy is the most consistently reliable skin tightening and skin lifting device currently available on the market. Our Ultherapy in Atlanta is non-surgical skin tightening and skin lifting using ultrasound energy. This tightens the deeper layers of the skin (the same layer tightened during a facelift) and the results then last 2-5 years.
Because there is no downtime, no incisions, no recovery, no redness, and because it can tighten your skin up to 30-50%, Ultherapy has become the most popular skin tightening or lifting procedure in Atlanta and Alpharetta.
What are some common
benefits from Ultherapy?
Tightening and toning of the neck, face and décolletage
Non-invasive, non-surgical treatment
Non-irritating
No downtime
Can be customized to patient's comfort level
Well-combined with dermal fillers and injectables
No discomfort
Natural outcome
Long-lasting results
Increase in collagen production
Increase in self-confidence
A more youthful aesthetic overall
Ultherapy treatments are made more comfortable through the use of nitrous oxide (also known as 'laughing gas') to minimize any discomfort or anxiety, making your experience stress free.
The patient can drive themselves home within 10 minutes of the treatment! Because of the analgesic properties of nitrous oxide, the treatment can be combined with others to maximize the patient's time.
Ultherapy
in Atlanta Before and After Gallery
See All
How many treatments do I need and how long does Ultherapy take? Is there downtime?
Only one treatment is needed to see a result with the jawline or neck. We recommend 1-2 treatments for areas around the brows, eyes, and the mouth since there is considerable movement around these areas to achieve the optimal result.
The treatment takes 20-90 minutes depending on how many areas are treated. The brow or around the mouth may take 20-30 minutes each whereas the lower face or neck area may take 60 minutes.
There is no downtime. Sensitive skin types may have some redness for a couple of hours but otherwise, you can resume your normal exercise regimen and activities after your treatment.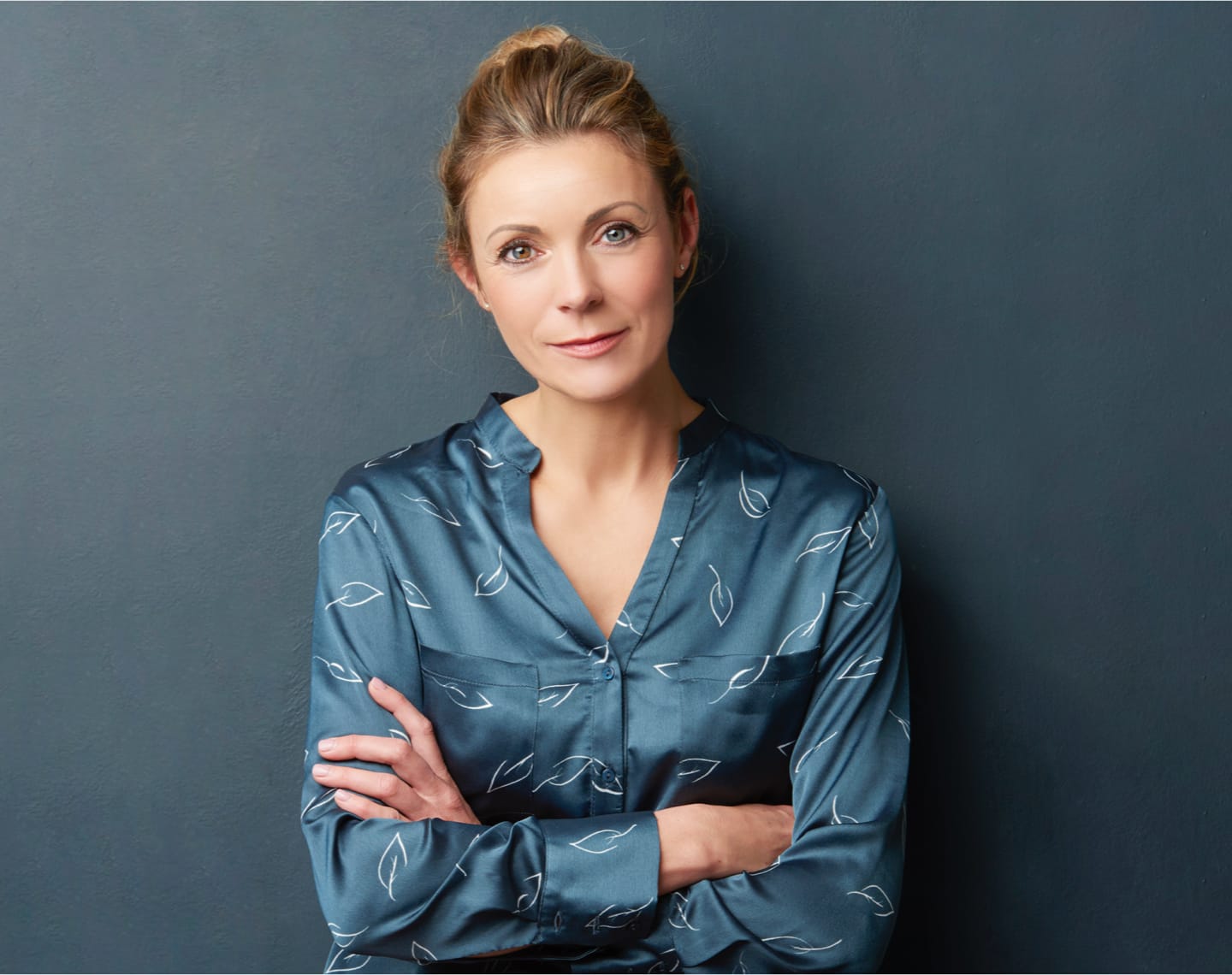 Am I a good candidate
for Ultherapy?
Individuals between the ages of 25 and 65 with mild to moderate laxity are good candidates. Any person, regardless of skin thickness, age, volume, or ethnicity, is a candidate for Ultherapy.
Individuals who address their facial volume loss, if present, have better outcomes since more support is present underneath the skin. Ultherapy can lift and tighten skin but it doesn't replace a well performed facelift if that's what is needed. Since we perform both in our office, a consultation can determine which option would be best for you.
Can it be performed
in the summer?
Yes, you can be exposed to the sun immediately after your Ultherapy in Alpharetta without restriction. Unlike lasers, peels or IPL treatments, Ultherapy treatments continue to be popular during the summer.
Of course, we always prefer that you practice good sun hygiene and use a recommended medical sunblock (Visage MD SunGuard) for your face but this treatment doesn't keep you from enjoying your summer.
Can Ultherapy
replace a facelift?
Ultherapy is perfect for individuals looking for a lifting or a tightening alternative to a facelift without the incisions, recovery, pain, downtime, redness, or bruising. Though it provides tightening and lifting improvement, it doesn't replace the results of a facelift. If done properly by trained staff in a clinical setting, such as a plastic surgery office, Ultherapy can provide results that reach 30-50% of a surgical facelift result. Ultherapy, much like a facelift, doesn't add volume to the face. Volume may need to be added to maximize your visible result if your aging consists of both volume loss and loose skin.
Why choose Northside
Plastic Surgery for Ultherapy?
Overseeing every treatment is Dr. Mike Majmundar, recently named "Best BOTOX and Filler Injector" by Jezebel Magazine. Dr. Majmundar is passionate about positioning the practice on the cutting edge of new skincare technology, delivering transformative, personalized results to the patients of Atlanta and Alpharetta. You will receive care from the doctor's hand-chosen team of RN's and medical assistants who put your needs first and always go the extra mile to ensure your expectations are exceeded.