Dr. Marc Klein is known throughout the Atlanta and Alpharetta areas for offering frank, compassionate advice and achieving superior results that are natural, customized and exquisite. For over 20 years he has been helping patients to accomplish their aesthetic goals, and actualize their internal image of personal attractiveness.
Dr. Klein first became interested in cosmetic surgery as a young child when he was burned at the age of six. He saw firsthand the importance of cosmetic intervention and how it could provide life-changing relief. He also saw the significance of a trusting, supportive relationship between the surgeon and the patient. To this day, Dr. Klein remains highly empathetic to the feelings that arise for clients as they pursue surgical improvement.
After graduating from Duke University and Rutgers Medical School with honors, Dr. Klein completed a six-year residency in general surgery at the University of Maryland, followed by a two-year residency in plastic and reconstructive surgery at the Medical College of Wisconsin.
He was a research fellow in plastic surgery during his general surgery residency, and a trauma fellow at the prestigious Maryland Shock Trauma Hospital. He has published many articles and participated in plastic surgery research. Dr. Klein is a Diplomate of the American Board of Plastic Surgery, and a member of the American Society of Plastic Surgery.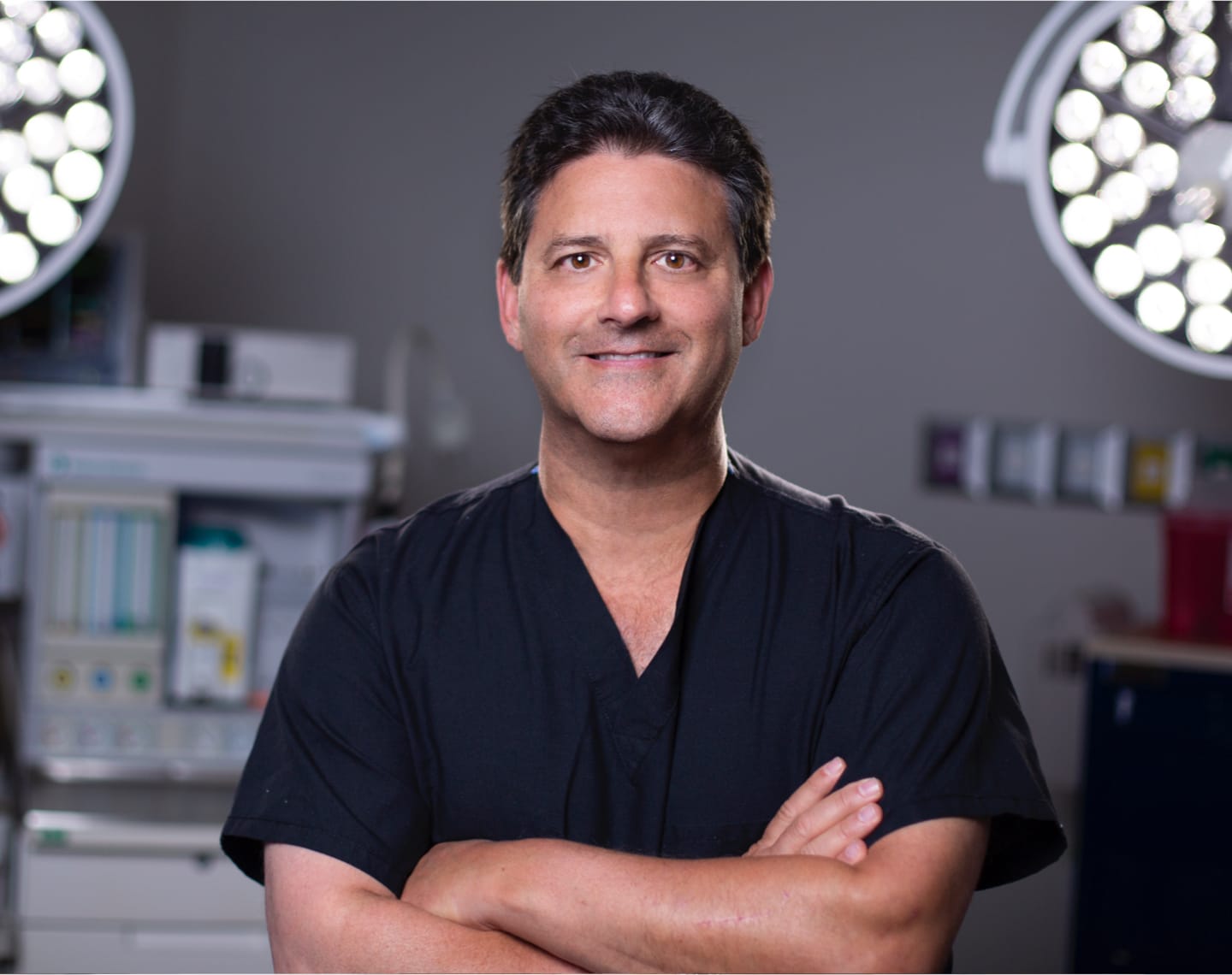 "Great office! I initially went to Dr. Klein in 2007 for liposuction on inner and outer thighs, back and stomach. The procedure went very well and the staff was very attentive. While the recovery was difficult, I looked amazing when I recovered. Even though I gained (and then lost) 30 pounds after the surgery, my new shape bounced right back. I then returned for breast augmentation the following year. I have had many comments about how nice my breasts are and very natural looking. I researched many doctors before choosing one, and I know I picked the right one."
---
"Simply The Best! Dr. Klein is a great doctor. He is a true professional, but will still make you feel very comfortable. He knows his field and will answer all of your questions. You will be very happy with Dr. Klein."
---
"Dr. Klein was reasonable and very professional with the best bedside manner of any doctor I have ever had. I had a complicated breast surgery to fix an old boob job. I won't go into details. But my health was compromised. And he took it very seriously. The surgery was supposed to take an hour and a half but took double. Because of nothing the doctor did. He found a problem once he went in. And he meticulously took care of it.
When I came out of surgery he was right in recovery. And I was in some pain and the doctor stayed longer in recovery with me. After feeling so special that he took so much care and called me at home to check after surgery. I told his staff how great he was. They all said he is that way with all his patients. He truly cares and takes a hands-on approach. And doesn't leave to his nurses to handle it all after the surgery.
Since then I have continued to go to him for BOTOX and some other small things. And he is great. Always a perfectionist. He listens to what you want. And gives the best professional advice. I recommend him to anyone looking for a cosmetic surgeon. You will not be disappointed."