CoolPeel can restore and revitalize your skin with minimal damage and downtime, helping you have beautiful skin in a fast, easy-to-experience treatment. Our CoolPeel system aims to remove dead and tired cells, restoring your skin quality for a brighter complexion and even skin tone.
---
What is CoolPeel?
CoolPeel is a revolutionary new take on the tried and true technology behind fractionated CO2 laser skin resurfacing. CoolPeel utilizes the SmartXide Tetra CO2 laser, the most advanced laser from DEKA, which delivers high energy impact with minimum damage. This is due to its high-tech precision the short pulses of energy emitted by the laser. This approach produces beautiful results without allowing excess heat to damage the surrounding skin cells. Skin can now be resurfaced without a drawn-out recovery period and with minimal risk. Less heat is what makes the CoolPeel treatment easy to experience, while minimizing recovery time.

---
What are the benefits of CoolPeel?
If you want the benefits of laser skin resurfacing treatment but with minimal recovery time, then this is it. The massive appeal of CoolPeel is that it has taken the fractionated CO2 laser treatment to a new height of safety and effectiveness. CoolPeel:
Resurfaces your skin without causing excessive damage
Reduces the appearance of wrinkles and sun damage
Brightens your complexion
Smooths out and revitalizes rough and tired skin
Requires no downtime and has a comfortable, short recovery period
Great for pigmentation issues
Safe and pain-free treatment that requires no numbing cream or anesthetics
Takes less than 20 minutes from start to finish
---
Am I a candidate?
Candidates are those who want a powerful treatment to help their skin look and feel healthier than it has in years, with minimal downtime. CoolPeel is an excellent choice for anyone looking to revitalize their skin as it works on many skin types and tones. People with certain skin conditions such as an active infection or other issues may not be candidates for CoolPeel. Our team members at Northside Plastic Surgery can help to determine your candidacy by ensuring that the treatment is right for your skin.
Recovery
The recovery period is minimal, lasting only a day or two. You can expect redness in the treated area, but nothing that should keep you from going about your day as usual. During the recovery period, your skin may feel dry and sensitive and you should avoid certain topical products that could be irritating. Our team will help you to determine which products are suitable and when you can resume your usual skincare routine. We will provide you with post-treatment care instructions to ensure that your skin stays protected and hydrated as it heals so that you achieve optimal results.
---
When can I expect to see the results?
The results will develop over the following days as your skin heals. You will notice the fresh skin emerging from below as the treated surface layer falls away. Pores are smaller, wrinkles will become smoother, and your skin will look and feel radiant and healthy in just a few short days.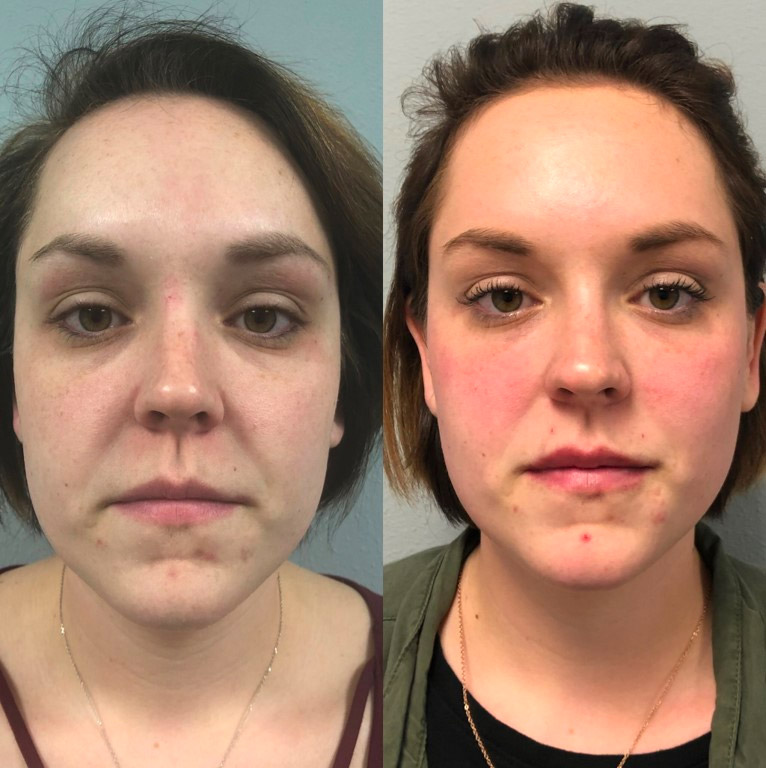 ---
Why Should I choose Northside Plastic Surgery?
Northside Plastic Surgery offers a luxurious spa atmosphere so that you feel like you're at your home away from home. Our team strives to ensure your comfort and safety from the moment you walk through our doors. Our team of experienced and compassionate medical professionals and licensed laser practitioners are ready to help you take your skincare routine to the next level by offering CoolPeel. Let us bring out your inner glow with our CoolPeel laser skin resurfacing treatment.