"A picture is worth a thousand words"….and Northside Plastic Surgery is the only center that can provide this for you in Alpharetta. With our new Vectra XT 3D Simulation Imaging system, you can see your possible end result at your very first consultation. With ultra-high resolution color image capture, VECTRA XT assures razor sharp definition of the smallest details. We can now use your own image to explore possible outcomes, educate you about your options, explain limitations, and set appropriate expectations. Vectra is a revolutionary 3D Simulations Imaging system that can be used to render a realistic three-dimensional image of what your face, body, or breasts may look like after a given procedure.
With a quick and thorough scan of your body, Vectra uses your images to generate a visualization of specific results personalized to your preferences. Using special simulation software with your 3D picture, Dr. Mike Majmundar and Dr. Marc Klein will show you side-by-side images from a variety of angles to compare them with your current appearance. You can see the possible results of the aesthetic or surgical procedures and be able to experiment with different looks until you find the one that suits you best.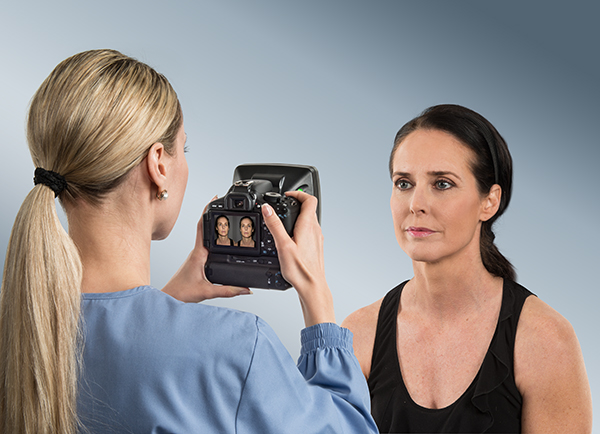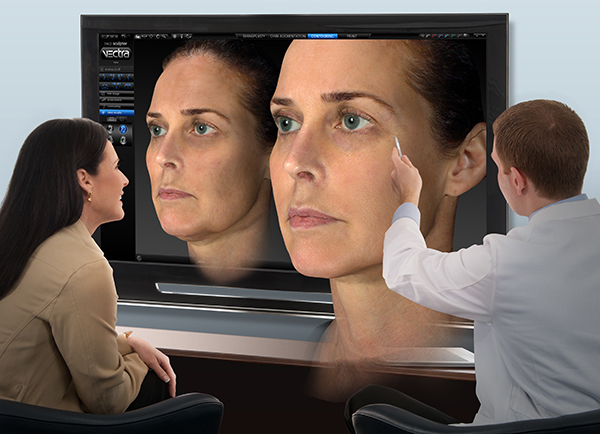 We can provide breast augmentation simulation as well as liposuction simulation and Coolsculpting simulation for body contouring. Rhinoplasty simulation, chin augmentation simulation and facelift simulations are also available. Are you considering fillers but are not sure how they will look? We got your covered there as well. We've taken out the guesswork. Now you can feel more confident in your decision when you choose to "Be The After". Ask for the Vectra XT 3D Simulation Imaging during your consultation!