What is a breast reduction?
If your breasts are uncomfortably large, then you've undoubtedly been suffering from persistent pain in your neck and shoulders, unwelcomed stares from strangers, and difficulty exercising. When your breasts are out of proportion from the rest of your body, so much of your life is affected, including how you dress and how you feel about your self-image. But it doesn't have to be that way.
Breast reduction surgery is an option that has already changed the lives – for the better – of many women in the Greater Atlanta and Alpharetta area. To schedule arguably the best breast reduction Atlanta and Alpharetta, GA have to offer, contact Northside Plastic Surgery. Overly large breasts can damage more than your self-esteem. For instance, bra straps can often leave indentations in the shoulder area because of the weight of the breasts. Or, even worse, large breasts can cause skeletal deformities, skin irritations, nerve compression, and problems with posture.
Breast Reduction
in Atlanta Before and After Gallery
See All
I love going to Northside! They treat every patient like family. - K. H.
What are the benefits of
breast reduction surgery?
At Northside Plastic Surgery, our breast reduction in Alpharetta combines the latest surgical techniques for long-lasting breast resizing and reshaping. Our goal is to give you breasts that not only look beautiful and amazing, but also retain their perkiness and shape for many years to come. With breast reduction surgery at our conveniently located Alpharetta plastic surgery center, we can help alleviate:
Physical and mental discomfort
Physical pain
Low self-esteem
Difficulty with physical activity or exercise
If you suffer from any of these symptoms, or you are simply unhappy with the large size of your breasts, then breast reduction surgery is something worth considering. Our team will craft a surgical plan based on your goals and expectations.
Breast reduction surgery may be performed by a variety of techniques. If the scar can be minimized in length or direction, Dr. Marc Klein will discuss your options at consultation. Excess tissue and skin is to achieve the desired size and shape. If needed, liposuction can be used to remove excess fat in the bra roll and other areas.
What can I expect
from my recovery?
Our breast reduction procedures are performed on an outpatient basis using general anesthesia. Following surgery, your chest will be bandaged, and you may be sent home in a surgical bra. You will be prescribed pain medication to help keep you comfortable during this initial period.
The amount of time you need to recover from breast reduction surgery will depend on your natural healing rate as well as the extent of surgery performed. You will be able to get up and walk around the same day of surgery, although you should have a trusted adult with you during the first 24 hours.
Most patients feel ready to drive and return to a desk job within one week, after they are no longer taking prescription pain medication. It will likely be three to four weeks before you are able to resume normal exercise.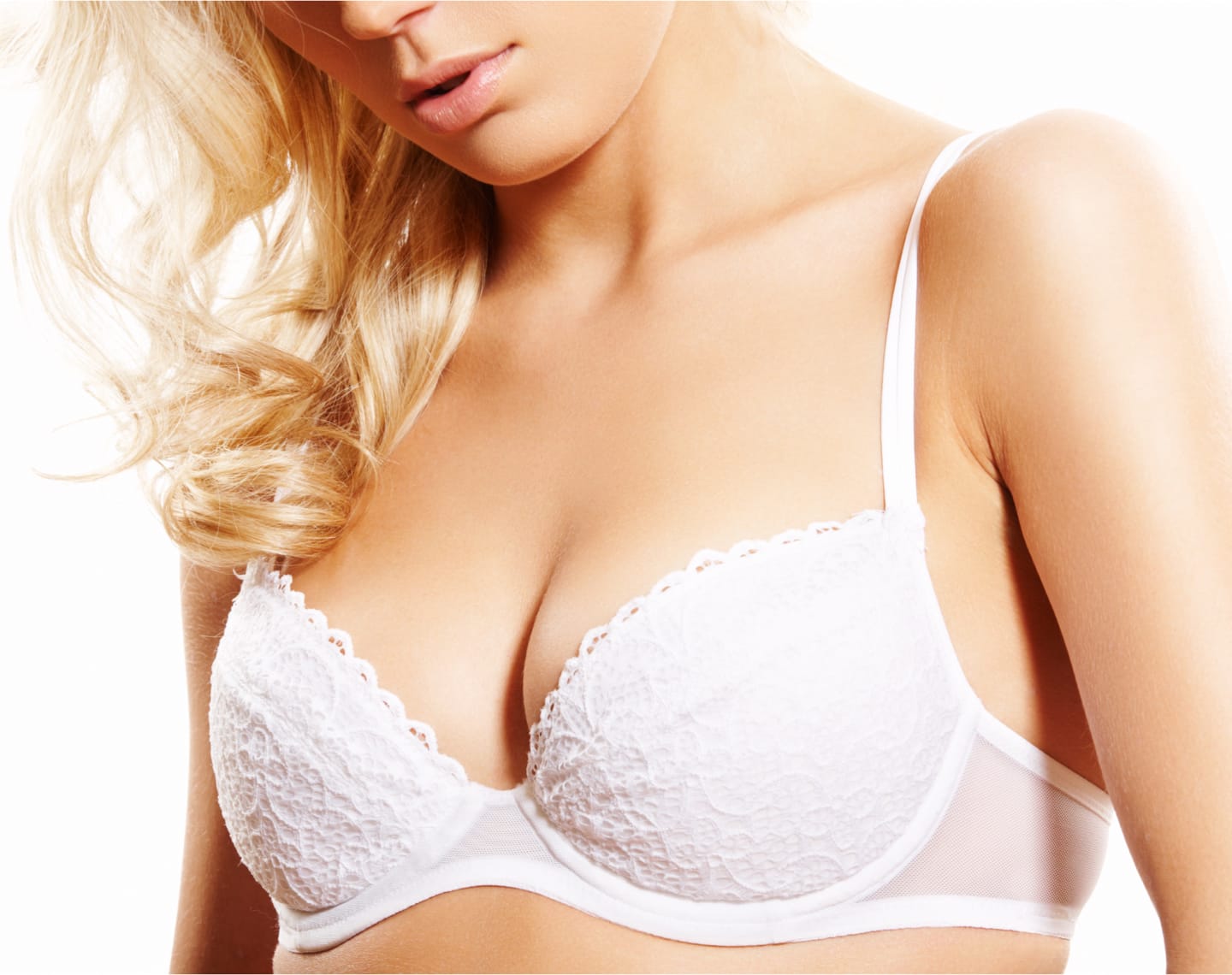 How can I get started
with breast reduction in

Atlanta or Alpharetta?

To schedule a complimentary and confidential breast reduction consultation in our Atlanta or Alpharetta office, call 770.475.3146 or complete and submit the consultation request form.
What is the cost
of a breast reduction?
The cost of breast reduction in Alpharetta will vary from patient to patient, and will be based on the complexity of the work performed, and on whether the treatment is accompanied by a breast lift, for instance. Dr. Klein will be able to provide you with a complete quote during your consultation, and our offices will assist you to apply to a variety of healthcare lenders for financing.
---
Why should I choose Dr. Klein

for my breast reduction?
Dr. Klein is an empathetic and caring surgeon who is known for his honest opinions and elegant, customized results. He seeks to know and understand each patient as an individual so he can deliver the nuanced outcome that is best suited to your needs and wishes. Dr. Klein has over 20 years of expertise in body sculpting and is a sought out veteran of breast reduction in Atlanta and the Alpharetta area.
Dr. Klein graduated with honors from Rutgers Medical School, after which he was chosen for an elite fellowship at the Maryland Shock Trauma Hospital. He also completed for two demanding residencies in general and plastic and reconstructive surgery. Dr. Klein is a Diplomate of the American Board of Plastic Surgery, and a member of the American Society of Plastic Surgery.