Always a great experience – so professional and caring about patients/clients. Appreciate the attention to detail to desired results…wouldn't go anywhere else. - T. D.
Where can I find natural
eyelid surgery results in Atlanta?
Dr. Mike Majmundar, double Board-certified facial plastic and reconstructive surgeon, performs natural eyelid surgery in Atlanta, Sandy Springs, Alpharetta, and the surrounding communities in Georgia. It has been said that the eyes are the windows to the soul. Many Americans feel the same, since over one hundred thousand men and women choose natural blepharoplasty every year to improve the appearance of their eyes. Natural blepharoplasty, or eyelid surgery, is the most commonly performed facial cosmetic surgical procedure in the country. Men represent 20% of the total.
Because of its thin skin, the eyes are one of the first areas to show aging, which can appear as early as the late twenties or early thirties. Excess eyelid skin and puffiness can make you look older, tired, or even angry. Heavy upper eyelids can contribute to this. Natural blepharoplasty can help remove 'bags under the eyes', improve dark circles if caused by puffiness, remove excess skin and bulging fat, and soften fine lines and wrinkles. Natural blepharoplasty results in a more youthful, refreshed appearance with younger, firmer eyes.
Is natural
blepharoplasty
right for you?
As with all facial plastic surgery, good health and realistic expectations are prerequisites. During the pre-surgical consultation, you will be examined and asked questions regarding your vision, tear production, use of lenses, and your desires for surgery.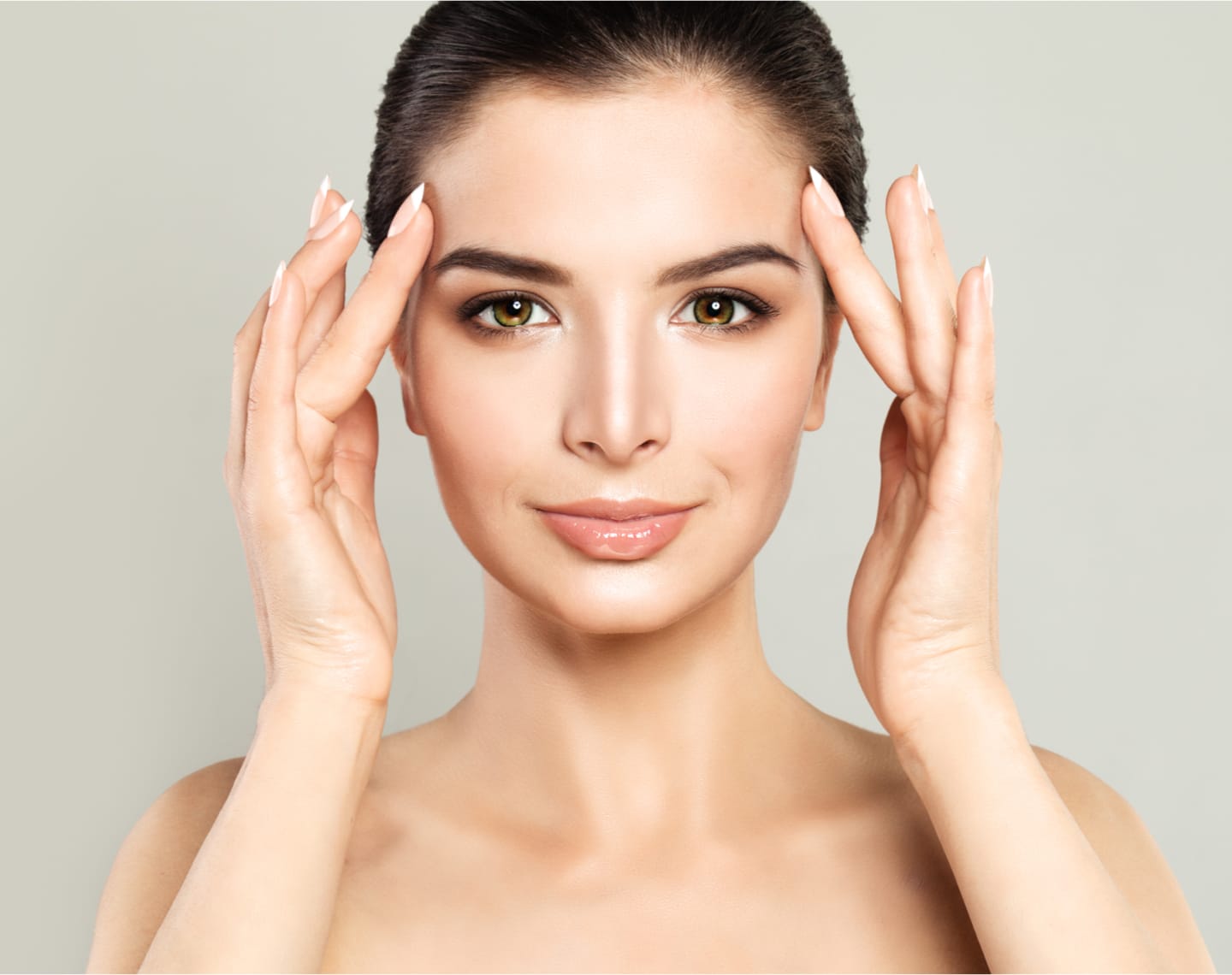 Does blepharoplasty address
both upper and lower eyelids?
There are two types of natural blepharoplasty: upper lid and lower lid. Both can be performed under twilight or general anesthesia on an outpatient basis. In upper lid natural blepharoplasty, an incision is made in an upper lid crease in order to keep the scars as invisible as possible inside these natural folds. Excess overhanging skin and bulging fat are removed. Fine sutures are used to close the incisions. This results in a more defined lid crease and an open, refreshed appearance to the eye.
Our lower lid natural blepharoplasty in Alpharetta can be performed in two ways. Most commonly, an external incision is made just below the eyelashes, and bulging fat and excess skin are removed before the incision is closed with fine sutures. Alternatively, an internal incision can be made on the inside of the lower eyelid, allowing removal of fat but not skin. This is more appropriate for younger patients who do not need skin removed. The type of natural blepharoplasty you need depends on age, skin type, ethnic background, and degree of vision obstruction.
What if I have special
concerns about my

blepharoplasty outcome?

We consult with hundreds of men and women in Atlanta, Sandy Springs, Alpharetta and the surrounding communities in Georgia every month regarding their facial appearance, and the most common concern or fear is 'looking pulled' or 'weird'. At Northside Plastic Surgery, we specialize in surgical and nonsurgical procedures that achieve youthful and natural results. Our signature procedures, such as our natural facelift, natural brow lift, or no scar rhinoplasty, are designed to result in a balanced, healthy, and natural contour.
What makes Dr. Majmundar
the right choice for my

blepharoplasty in Atlanta?

Eyelid surgery is a delicate, complex procedure that requires the touch of a precision-based artist such as Dr. Majmundar. Dr. Majmundar has been named among the "top doctors" in the nation by Castle Connolly, Atlanta Magazine and US News and World Report, and he trains other surgeons and residents on a regular basis, sharing his expertise and knowledge. Dr. Majmundar graduated in the top 10% of his class at the Medical College of Georgia, and today is a member of the American Association of Facial Plastic and Reconstructive Surgery, and the American Board of Facial Plastic Surgery.
---
What is the cost
of the procedure?
Costs for blepharoplasty will vary from patient to patient and will depend on the complexity of the treatment, for instance whether the upper lids, lower lids or both are being corrected.
If you are undergoing additional procedures such as a facelift or neck lift, this will also affect the cost. We will work with you to secure financing for your treatment.