What is Breast Augmentation?
Breast augmentation is a surgical technique that enhances breast size and shape. This is achieved by inserting implants either beneath the breast tissue or beneath the chest muscle. The procedure is often chosen by individuals seeking to achieve a fuller bust, restore breast volume lost after weight loss or pregnancy, or create better symmetry between the breasts. During the personalized consultation, Dr. Klein will go over your implant options, incision placements, and expected outcomes to tailor the procedure to your specific preferences and goals.
How can I elevate myself-esteem and self-confidence with breast augmentation in Atlanta?
For many women, breast size and shape contribute to self-esteem and self-confidence. If you don't love your breasts, then you may feel less attractive than you'd like to feel. Does this sound like you? If so, then breast augmentation surgery may be worth exploring.
Breast augmentation surgery is conveniently performed in our Atlanta plastic surgery center and is an option chosen by many women in and around Atlanta who want to boost their self-image and lead the life they've always dreamed of.
At Northside Plastic Surgery, we pride ourselves on making breast augmentation surgeries look completely natural – so natural, in fact, that few people would ever suspect our patients of having an enhancement procedure. Northside Plastic Surgery is the right place to get your procedure done if you're looking for the best and most natural-looking breast augmentation Atlanta and Alpharetta have to offer.
Our experienced team will discuss with you your implant size options, as well as the best technique to meet your needs, so that you can make the best decision possible prior to having your breast augmentation surgery in our Greater Atlanta-based facility.
Your breast augmentation
options include:
Implant size
Implant shape (round, shaped or tear drop, low to high profile)
Implant material (silicone gel or saline)
Implant position (above or below the pectoralis muscle)
Incision location
Who is a candidate
for breast augmentation?
Candidates for breast augmentation are individuals who:
Desire to enhance the size and shape of their breasts
Are generally in good health
Are bothered by having small or asymmetrical breasts
Are of sound body and mind
have experienced breast changes due to pregnancy, weight loss, or aging
Having a consultation with the board-certified specialists at Northside Plastic Surgery will help patients determine suitability for the procedure and discuss personalized options. Factors like medical history, breast anatomy, and desired outcomes will be evaluated to ensure the best possible results.
Breast Augmentation
in Atlanta Before and After Gallery
See All
Patient Testimonial
Dr. Klein did an outstanding job with my breast augmentation procedure. From the beginning, he made me feel comfortable and addressed all of my questions and concerns thoroughly. The final outcome was exactly what I had asked for. There weren't any complications from the surgery and I healed normally. I'm happy to know that I put my trust in someone who followed through with such great results. - A. L.
How can I choose the
best breast implants for me?
More than likely, you've been considering breast augmentation surgery for a while, which means that you probably already know that your choice of implants is either silicone gel or saline. During your consultation for breast augmentation in our Atlanta or Alpharetta office, we will thoroughly explain your options to help you make a more informed decision. Generally, however, most patients believe that silicone gel implants have a more natural feel.
Among other benefits of gel implants is that rippling is not as likely to occur, most come with a lifetime guarantee, and the new gummy bear implants do not leak. Although silicone gel implants are extremely popular, saline breast implants offer their own advantages. First, because saline implants are not pre-filled, they can be customized while being placed. Second, if your implants do leak or rupture, saline is safely absorbed by your body. Thirdly, and finally, saline implants are slightly less expensive than silicone gel implants.
Types of Breast Implants
At Northside Plastic Surgery, we offer a few different types and brands of breast implants our patients can choose from: Mentor MemoryGel, Sientra OPUS, Allergan Natrelle, and Ideal Implants.



How safe are
breast implants?
If you have concerns about the safety of breast implants, then let us know, and we'll spend the time required to help you understand the risks of breast augmentation surgery so that you can make an informed decision about your procedure. Over the past decade, the safety of breast implants – both silicone gel and saline – have been supported by numerous studies.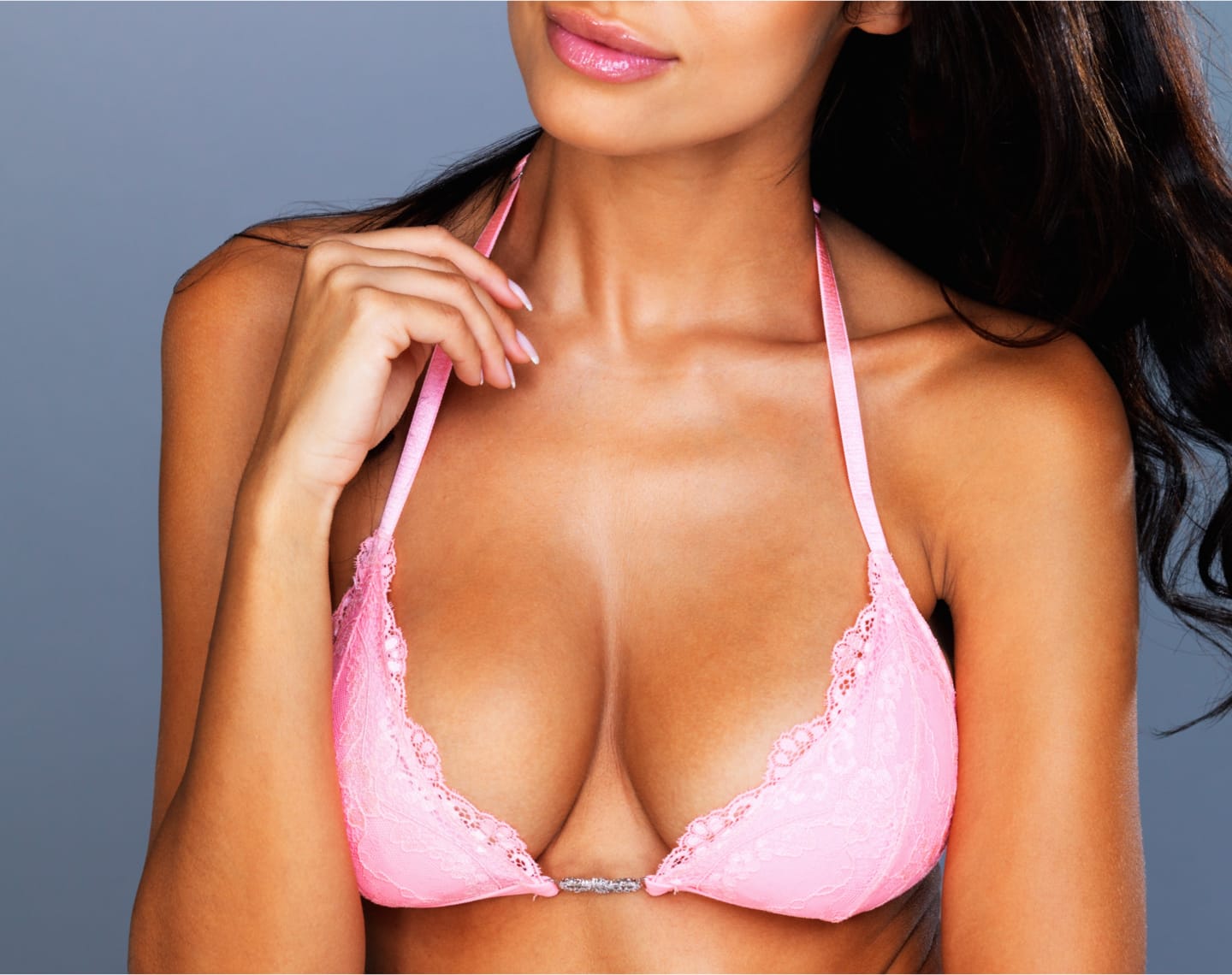 What can I expect
from my recovery?
Our breast augmentation procedures are performed on an outpatient basis using general anesthesia. Most surgeries are completed in one hour, and most women can return to their normal activities (with certain restrictions) after a few days. You should expect to reduce any strenuous activity for two or three weeks after surgery. This reduction in activity includes exercising and lifting heavy objects. Generally, after four weeks, most people will be able to return to normal levels of activity.
Your Personalized Consultation
At Northside Plastic Surgery, your breast augmentation journey begins with a personalized consultation. Dr. Klein goes over all of your goals, preferences, and medical history to create a customized plan tailored to your needs. During this comprehensive consultation, you'll have the opportunity to ask him questions, explore implant options, and understand the procedure in detail. We prioritize open communication, ensuring you feel comfortable and informed every step of the way. Our goal is to provide you with a safe and successful breast augmentation experience that aligns with your unique vision for enhanced confidence and beauty.
To schedule a complimentary and confidential breast augmentation consultation in our Atlanta or Alpharetta office, call 770.475.3146 or complete and submit the consultation request form.
Why should I choose
Dr. Klein for breast

augmentation?

For the past 20 years, Dr. Klein has been helping women to feel and look their best and to achieve a more flattering figure through breast augmentation. He offers honest, realistic advice and strives to personalize your results for a nuanced, natural-looking outcome.

Dr. Klein graduated with honors from Rutgers Medical School, which he followed with a six-year general surgery residency at the University of Maryland. After this, he completed a two-year residency in plastic and reconstructive surgery at the Medical College of Wisconsin, along with an elite fellowship at the Maryland Shock Trauma Hospital. He is a member of the American Society of Plastic Surgery, and a Diplomate of the American Board of Plastic Surgery. Dr. Klein frequently contributes to industry literature and peer-reviewed journals, and is also active on the research circuit.
Over 50,000 surgical and non-surgical cosmetic procedures performed
Over 20,000 surgical procedures performed between Dr. Majmundar & Dr. Klein
Over 7000 breast procedures performed
Over 200 breast procedures performed per year
Breast Augmentation FAQ
How long does breast augmentation last?
Results can be long-lasting; maintenance might be needed over time due to natural aging and changes.
What is the best age to get a breast augmentation?
Typically, adulthood and after breast development, but age can vary based on individual factors.
Can you breastfeed after breast augmentation?
Many women can still breastfeed, but discuss this with your surgeon to understand potential impact.
Will breast implants sag?
Over time, some sagging might occur, but proper sizing and good support can help minimize it.
Where is the incision located for breast augmentation?
Incisions vary (crease, areola, armpit). Surgeon's expertise and your preference will guide the choice.
What other procedures go well with breast augmentation?
Liposuction, tummy tuck, or other body contouring can complement breast augmentation for overall enhancement.