Dr. Mike Majmundar, double board certified facial plastic and reconstructive surgeon, offers Restylane Defyne treatment to the residents of Atlanta, Sandy Springs and the surrounding communities in Georgia.
---
What is Restylane Defyne?
Restylane Defyne is part of the Restylane family and, like most fillers, is a hyaluronic acid. It's different in that this filler has the ability to 'move' with your face. Unlike older hyaluronic fillers that can 'bunch up' or 'lump up' around the mouth or eyes when smiling or animating, the new Restylane Defyne product moves with your face to create a natural and not overfilled appearance. Restylane Defyne, like it's thinner sister product Restylane Refyne, consists of new XpresHan technology that allows the filler to 'stretch' with movement and then go back to its original form at rest maintaining natural expression.
Who is a candidate
for Restylane Defyne?
Anyone with lines around the mouth such as nasolabial folds, marionette lines, and upper or lower cheek lines is a candidate. The product is smooth and is injected in our practice with a blunt micro cannula decreasing bruising by greater than 95%.
Restylane Defyne is manufactured with lidocaine to make the treatment more comfortable.
Board-certified plastic surgeon in Atlanta, Dr. Mike Majmundar, MD, has been named a Top Doctor by Atlanta Magazine, a National Top Doctor by U.S. News & World Report and Castle Connolly, a Top Beauty Expert by The Atlantan, and Northside Woman, 'Top Plastic Surgeon for Face' by Best Self, and 'Best Botox and Filler Injector' by Jezebel.
Dr. Majmundar serves as a national trainer for Galderma, the maker of Restylane, Sculptra, Dysport and other facial fillers. He is also a national trainer for Suneva who makes Bellafill and his facility is a regional training center for physicians to learn more about injecting the above fillers. Dr. Majmundar also has his own private training entity called Advanced Cosmetic Techniques, which offers surgeons the rare chance to train one-on-one with Dr. Majmundar on Allergan, Galderma, Merz, Prollenium and Suneva products using advanced and innovative nonsurgical methods.
Dr. Majmundar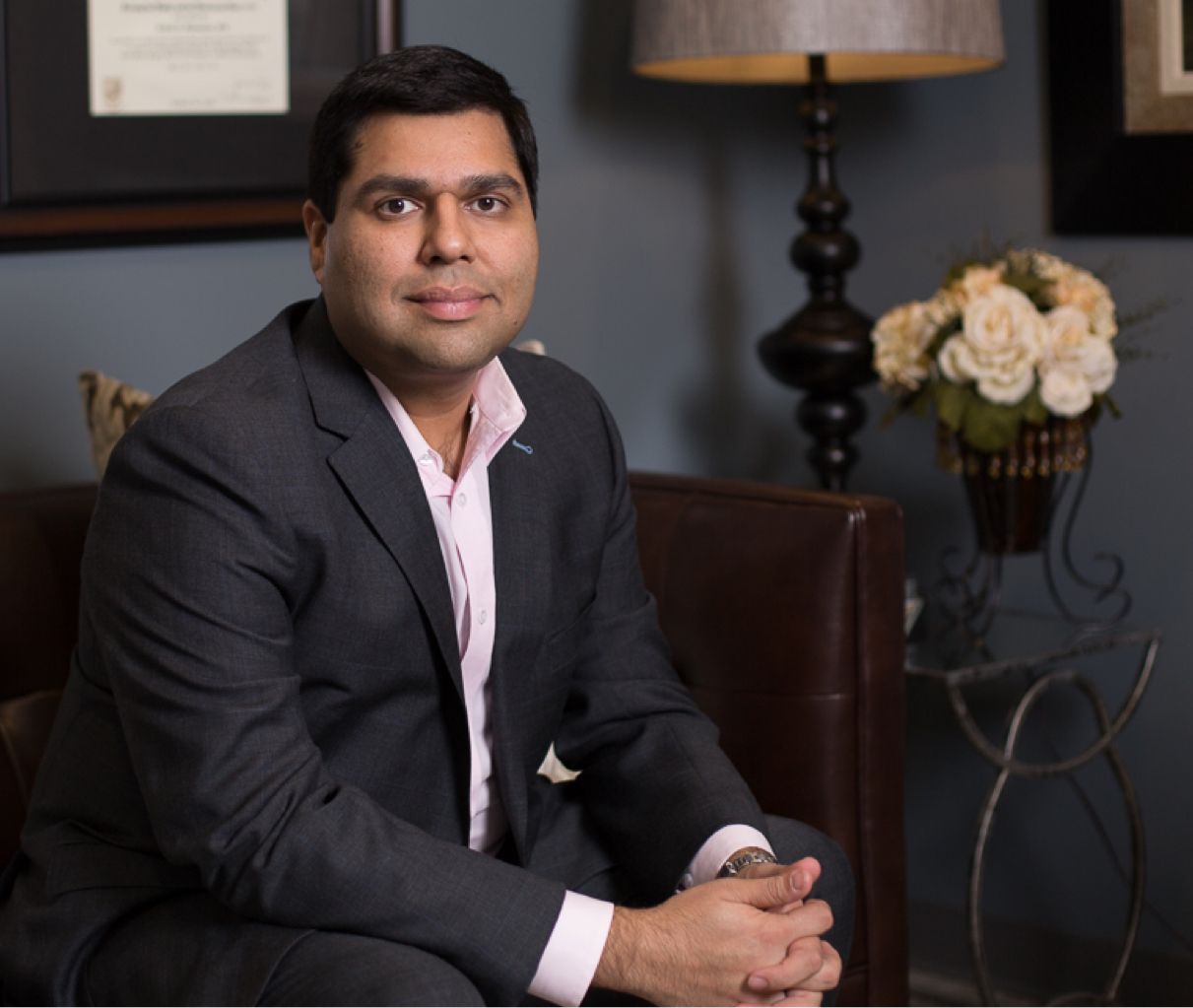 What should I expect
after a Restylane Defyne treatment?
Since we use blunt cannulas, the after effects of filler treatment are minimal. Most individuals will have minimal swelling for 24 hours with a greater than 95% chance of no bruising. Because of its unique technology, many patients don't swell at all. The results are seen immediately. It is FDA approved to last 1 year.