Is Jet Set Surgery The New Luxury Travel Trend?
Getting out of Dodge for a little "work" is nothing new. After all, the rich and famous have been heading to clinics around the world whenever they feel the need for a little nip and tuck since the nose job hit Hollywood.
But the newest plastic surgery getaways are upping the luxury factor with a possible new trend known as "jet set surgery." The Ivo Pitanguy Clinic in Rio has been attracting clientele from all over the globe since opening its doors back in the 1960s when Dr. Ivo Pitanguy started operating on some of the most famous faces and bodies of the time. He effectively pioneered the concept of plastic surgery vacations by the 1970s, with clients flocking to Rio to have work done in private and at a lesser price; and the city remains one of the most popular travel destinations for cosmetic procedures to this day.
Photo courtesy of The Ivo Pitanguy Clinic
Initially medical travel was enticing because the cost of the procedure in a foreign locations could cost up to a third less than the same procedure in the United States. These days the industry has grown, with medical travel companies around the world popping up to entice patients to have a little luxury with their procedure. Forbes.com quotes a wealthy middle-aged couple as traveling to South Africa for facelifts, valuing privacy over price and wanting to avoid questions from nosy friends and family and, most especially, coworkers.
With the help of Surgeon and Safari, a company founded by Lorraine Melvill, patients simply fill out an online questionnaire and then head to South Africa for the procedure and the ability to recover while on safari or at one of Cape Town's luxury hotels. The total package may be significantly less than what you would pay for just the procedure in the United States, as in 2002 a facelift in South Africa was approximately $4,400 compared with around $9,000 in the States.
If you'd prefer to do your surgery and recovery someplace tropical, there's Venezuela's International Surgery Center on Margarita Island. Their all-inclusive package includes a choice of accommodations, a pre-travel medical evaluation, a personal escort on arrival, interpreter services and unlimited email and phone support back home after the surgery, according to ELLECanada.com.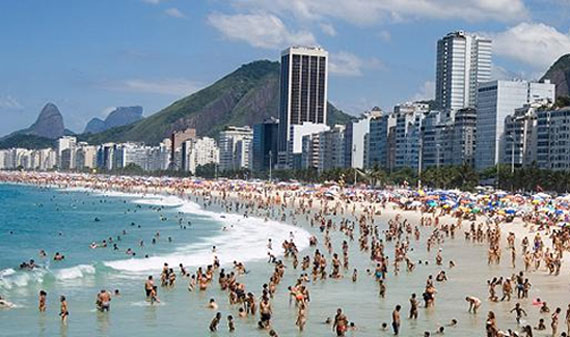 Photo courtesy of F1 Online/Alamy
While price and privacy drive many patients looking for plastic surgery to seek clinics abroad, other patients are looking for the latest procedures, which may not be FDA-approved in the US. Suzanne Somers has become an advocate for the "Stem Cell Facelift" which is done differently in Europe than in the United States. Other common procedures are various breast implant sizes and materials, which may have not been approved for safety reasons in the States, but are available in Europe, such as gel implants. For a while it was rumored that Pamela Anderson's super-sized breasts were done in a country that allowed two sets of implants to be placed.
Variations on medical tourism are also becoming popular. Some extremely wealthy patients are said to be bringing their surgeon and a friend with them, to a costly six-figure procedure when you total the costs of the procedure, plane tickets, resort stays and other travel expenses for the medical travel. Another variation is being done at The Half Moon Club in Jamaica, which hosts "Botox weekends." The resort flies a plastic surgeon from New York to the resort where he injects guests with Botox and also offers some procedures, including eyelifts and liposuction, at the nearby hospital. As a more reserved option, a Sonoma-based plastic surgery offers patients the opportunity to recover in nearby wine country.
Even as plastic surgery abroad continues to gain in popularity, it does come with many cautionary tales from American surgeons. Just a few years ago, singer Usher's then-wife Tameka Foster nearly lost her life undergoing liposuction in South America. Qualified plastic surgeons in the US are careful to remind patients that their plastic surgery recovery in an exotic area may be anything but exotic with necessary aftercare protocol, including avoiding the sun and physical activity.
Read more here: http://www.huffingtonpost.com/justluxe/is-jet-set-surgery-a-new-_b_1300594.html